Success Across The School in the ESB Examinations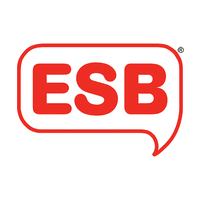 Congratulations to all our pupils who have excelled at the English Speaking Board Examinations this year.
In Lower School, all pupils in Years 1 – 6 who took the examination achieved a Merit or higher and 40% of pupils achieved a Distinction.
In Year 9, we also had a 100% pass rate with 98% of the pupils achieving Merit and above and 11% Distinction.
The ESB Examinations are assessed by an External Examiner and are designed to test candidates' skills in presentation, discussion, group-management, literary analysis, listening and audience participation.
In the words of our parents
" Such an awesome achievement for all of the children and a fantastic process to go through to build presentation and speaking skills."
" This is a great learning experience for the children. I wholeheartedly encourage anyone who didn't do it this year to give it a go next time."
" The curriculum has changed from my teaching days, and that was a long time ago. Progression!"
We are so proud of you all.
Published on: 16th July 2021