Our Senior School pupils consistently achieve outstanding academic results and cultivate a lifelong desire to learn and achieve.
Why Choose Our Senior School?
Small class sizes that ensures that every teacher knows every pupil and believes in them
Individualised learning programmes to ensure every child makes exceptional progress
Consistently strong academic results at GCSE Level with all pupils showing good levels of progress
A STEAM focussed curriculum that is both traditional and forward-thinking.
1-2-1 devices and a digital literacy programme that enhances their learning, inspiring creativity and collaboration and developing autonomous learners.
Aspire Higher programme to help our most gifted and talented pupils push their boundaries.
A comprehensive enrichment programme and a fantastic selection of clubs and activities to help build confidence and character
An extensive trips and visits programme to support the school curriculum
Strong family style community that promotes traditional British values whist preparing pupils for a global, more equitable future.
PSHE and pupil "voice and choice" programmes that inspire leadership and social responsibility.
Regular parent educator events and robust reporting structure to involve you in your child's education
Wide range of Scholarships available for Year 7 entry for pupils demonstrating outstanding achievement, talent in a certain subject area.
Message from the Principal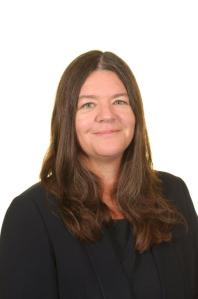 Our Senior School offers pupils an excellent education that promotes academic success whilst creating confident, balanced individuals prepared for the future.
Our small class sizes, broad curriculum and strong pastoral care allows our teachers to work with the pupils, giving them the confidence to set their own ambitions and build towards them.  Our extensive extracurricular programme and varied trips and visits programme encourages the pupils to widen their horizons, builds character and inspires leadership and social responsibility.  Our pupils leave Colchester High School with the education and the skills they need to excel at life beyond school.
Ms Karen Gracie-Langrick
Headteacher