Reflecting on the Environment for Earth Day 2021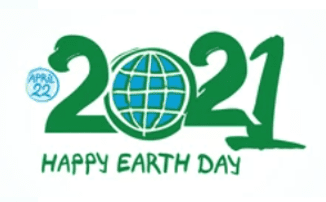 On Thursday, in recognition of Earth Day 2021, pupils from across the School were asked to reflect on the issues facing our planet and on what actions we can take as individuals to look after the world around us. In particular they were asked to think about how they can control their own waste, especially plastic and recycle more.
In Nursery, the children read the book "Crispin and the Whale", sang the World Earth Day Song and made the Earth from clay. 5H drew a world with one half showing what the world is like now and one half, what it could be like if we do not look after it. Year 11 discussed the role that Government and industry have to play in protecting our planet.


Here is what our pupils told us:
Alexander (Nursery)
"If whales eat plastic it makes them sick." 
Beth (Reception)
"Don't break the Earth. We have to look after our world." Beth (Reception)
Phebe (3MS)
"I think there is a lot to do to keep our planet safe but I think we can do it. Early Day is good because it inspires people to safe the Earth." 
Imisi (4R)
"I think that it is really sad that animals are dying because of us, so every plastic I see I will pick up."
Henry (4R)
"I have learnt that plastic pollution is worse than I thought so I am going to be careful and look out more." 
Form 8L
"We need to take better care with our rubbish. We can do this by recycling our rubbish and disposing of rubbish carefully. We can also make sure that we purchase things responsibly e.g. not buying single use plastics such as drinks bottles or products with palm oil in."
Harvey (9T)
"We can have pupils grow their own food at home to try and help out the environment."
Edward (9S)
"For Earth Day, I will make myself responsible to pick up the litter left by others. You don't have to look far in Colchester to see the appalling mess left in the streets, the alleyways and paths. However, we as a generation can work together to clean up the rubbish to have not only a cleaner Colchester, but a cleaner world for the next generation to come." 
Lewis (9T)
"Make Separate bins for food, plastic and other waste (paper bags, wrappers etc)" 
Form 11A
"The vast majority of pupils in 11A recycle as much domestic waste as possible. They feel that they can play their part on a small scale but believe much more needs to be done by international leaders on a global scale to address the negative impact of industry on our environment. Top Tip – cut your plastic rings found on can multipacks to prevent animals getting caught in them before you recycle them." 
Published on: 26th April 2021