Nursery Sports Day @Shrub End Playing Field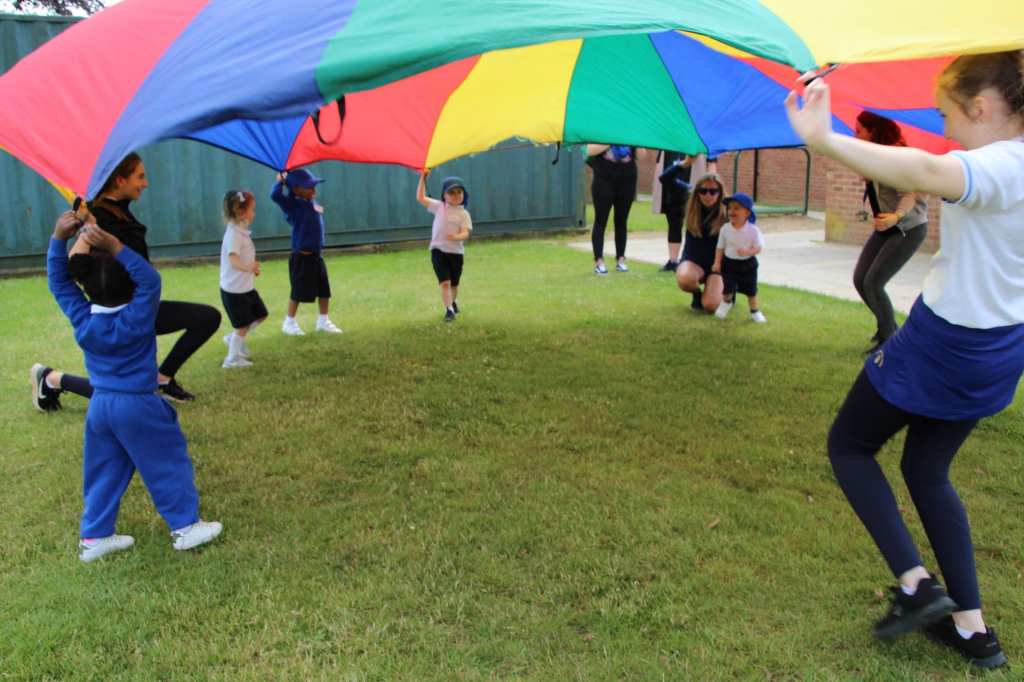 On Friday 14th June our Nursery pupils had their Sports Day at Shrub End, Boadicea Way. The event consisted of a carousel of activities ranging from parachute games to target practise. These activities focussed on the skills the pupils will need in the future and getting them used to how our Prep Sports Day is organised before they start in Reception next year.
This was followed by some running races including sprinting and the 'world famous' egg and spoon race.
Many thanks go to all of the parents and grandparents that were able to come along and support our pupils and teams, the staff and the senior school pupil helpers who helped organise the event. We hope you enjoyed the afternoon.
Published on: 15th June 2019