Les Menuires Senior School Ski Trip Blog – Day 5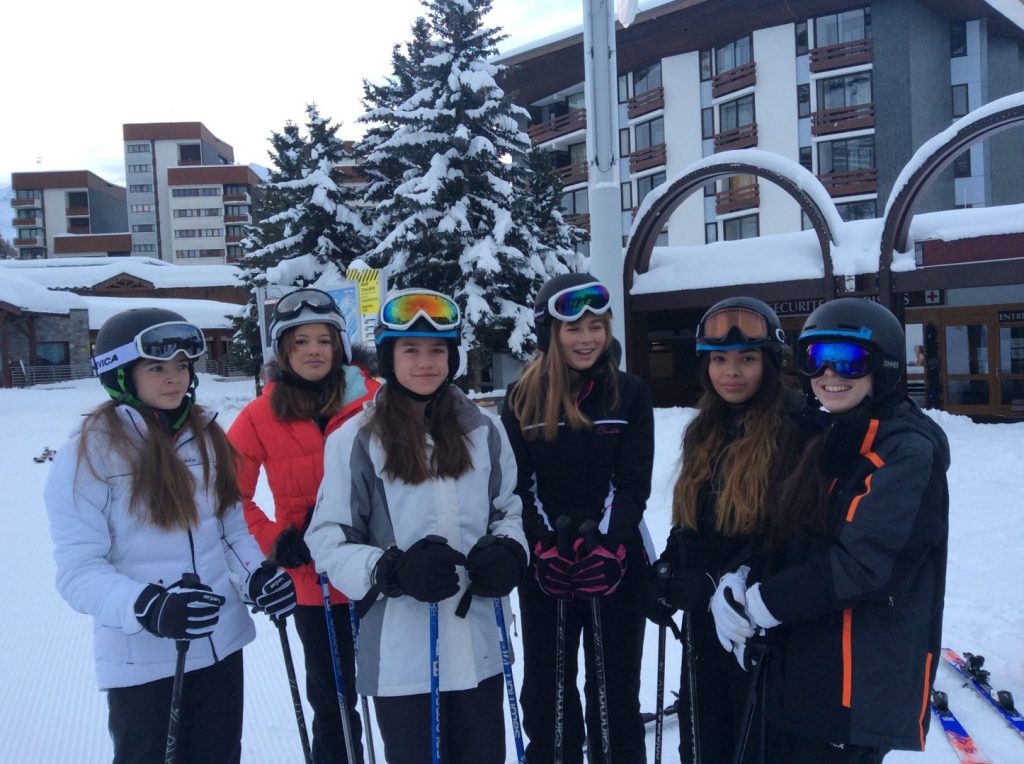 This morning, we didn't get up until 5 minutes before breakfast and we had to rush down to breakfast so that we didn't miss out on the food. Then we got ready for the day ahead.
Once we got outside, we waited excitedly for the ski instructors. When they finally came, we went on the chair lift to start our ski. On one chair lift Harry managed to fall off, which made us laugh. On another, Georgia lost one of her skis and it is still a mystery as to where it went. The top group spent the day racing down the mountain.
Crash of the day goes to Dan. Dan skied past Jack at full speed, he just managed to dodge Jack but then he crashed into Bruno.
Overall, the day was very entertaining and we finished the day off with playing cards and watching Shrek.
Lily, Maddy, Zara, Amy
Published on: 11th January 2018