Developing Digital Skills for the Work Place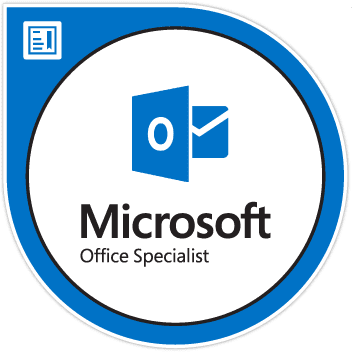 Congratulations to Harry, Martha and Teddy (Y7), and Jess, Aahil and Jonny (Y9) who have all passed their Microsoft Office PowerPoint Specialist exam. Jess has also passed her MOS Word Specialist exam. The Microsoft Office Specialist Program provides industry-leading assessments of skills and knowledge through project-based testing, giving our pupils real-world exercises to appraise their understanding of Microsoft Office. Participating in the programme, provides our pupils with the skills they need for high education and their future careers, through developing their competence in information and communication technology.
The MOS examination is the world's most recognised computing qualification for proving a person's skills and abilities in Microsoft's Office applications and can help pupils differentiate themselves in today's competitive job market. There are exam slots open to KS3 and Year 10 Computer Science pupils on Friday 24th June and Friday 1st July. Pupils should contact Mrs Haggerty if they are interested in taking the exam.
Published on: 7th June 2022