CONGRATULATIONS TO MATTHEW TAYLOR, WINNER OF THE FIRST ISA NATIONAL SAILING COMPETITION OF THE YEAR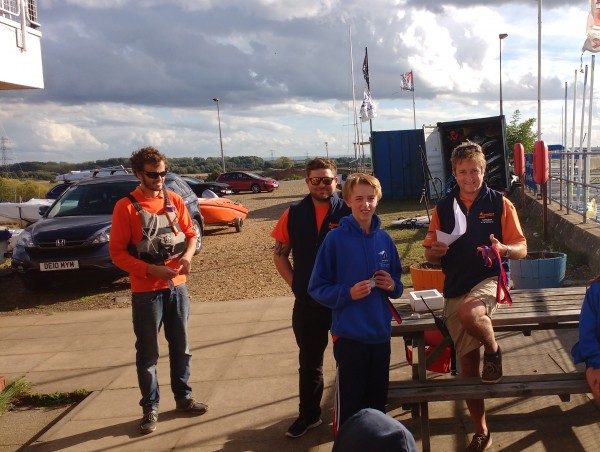 Congratulations to Matthew Taylor, winner of the First ISA National Sailing Competition of the year that took place at the Queen Mother Reservoir in Berkshire on Friday.
As it was the inaugural event there was a small but competitive entry of 18 boats. The boats were mostly different classes all sailed together and then a handicap was applied to the finishing times to get a result. The conditions were bright and breezy with a variable direction and gusty wind to make things interesting.
Sailing one of the slower boats in the fleet Matthew had to contend with sailing around the course with other theoretically faster boats. His main competition was against a Laser sailor who sailing the fastest boat in the fleet had the advantage of always sailing into clear wind at the front of the fleet.
Matthew won three of his races and the overall event.
Could we have a budding Saskia Clark in our midst?
Published on: 3rd October 2016