Colchester High School Pupil Online Learning Survey Delivers Exceptional Results.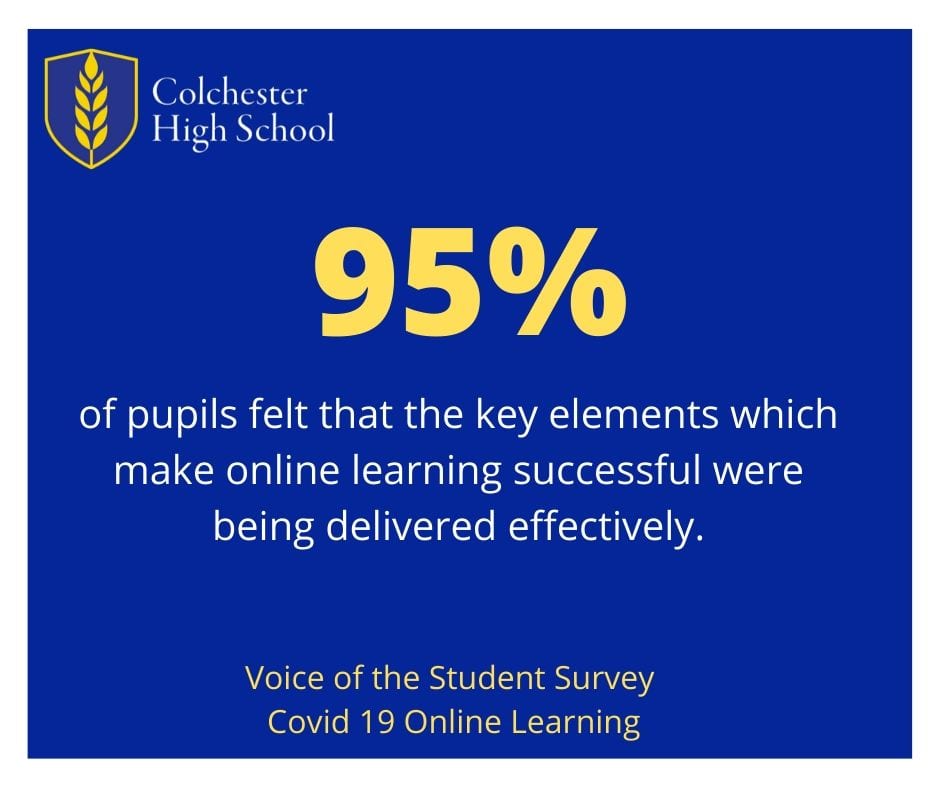 Last week, we asked our pupils, from Year 3 upwards, to complete a short survey to obtain their feedback on the first two weeks of online teaching and learning.
As a learning school, we are keen to understand our pupils' experience and to adapt this new approach to learning with agility so that we can improve swiftly during these unprecedented times.
We are delighted to say that we had a very strong response rate from our pupils and that the results were very encouraging.
One pupil went as far as to say "The whole experience is like an adventure…my excitement has shot through the roof".  Now that is great news!
Published on: 5th May 2020