CHS LOWER SCHOOL PUPILS VOTE TO REMAIN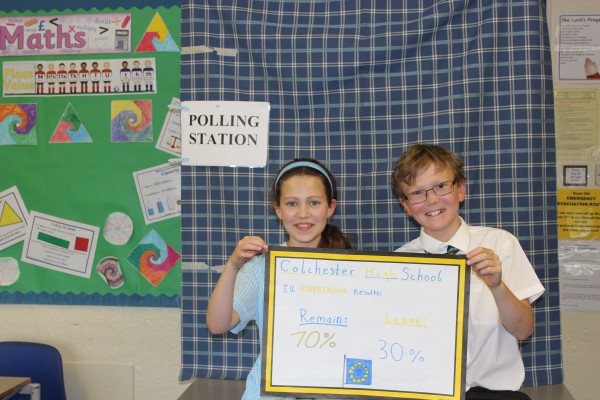 Today pupils from Year 1-6 at Colchester High School went to the polls to decide whether to remain  in Europe or Leave.  The morning was spent in earnest discussion regarding the EU referendum where pupils were able to voice their positions to their co-horts.  The pupils had all clearly spent a lot of time thinking about such a major decision and spoken incredibly confidently and eloquently.  After they all had a chance to vote in the CHS polling station.  Year 5 and 6 pupils were then given the responsibility of adding up the votes and announcing the final result.- 70% Remain, 30% Leave.
Please click here for photos.
Published on: 23rd June 2016