CHS Introduces New Year 5 Three Year Academic Scholarships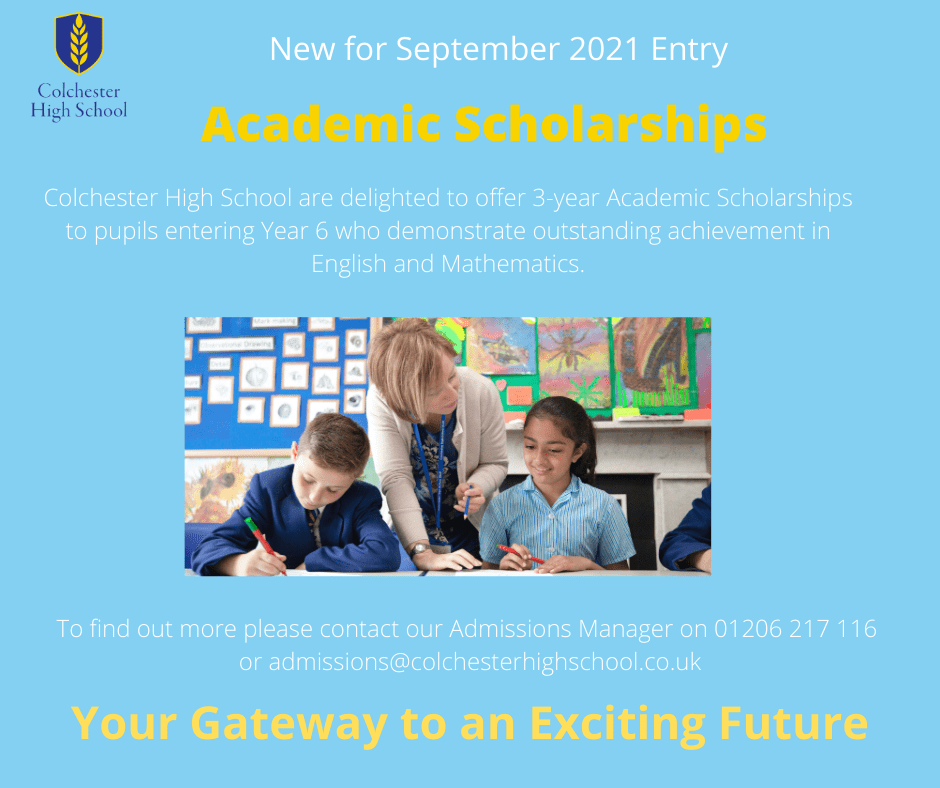 Colchester High School are delighted to announce a new and exciting academic opportunity for  Year 5 pupils, a new 3-year Academic Scholarship to Year 6 pupils demonstrating outstanding achievement in English and Mathematics.
Each scholar will have the opportunity to extend their learning beyond the classroom and will be expected to be leaders in academic excellence here at Colchester High School.
Applicants for the Academic Scholarships will be required to undertake an assessment in English and Mathematics and attend an interview.
The deadline for the application is Friday 12 February 2021.
The online assessment day on Saturday 27 February 2021.
The final decision will be made and scholarships awarded, in the week commencing Monday 8th March 2021.
Interested parties should contact Susan Hilton, Admissions Manager, on 01206 217 116 or at admissions@colchesterhighschool.co.uk.
We look forward to receiving your applications for this exciting new opportunity at Colchester High School.
Published on: 9th February 2021