Challenging Food Waste at Colchester High School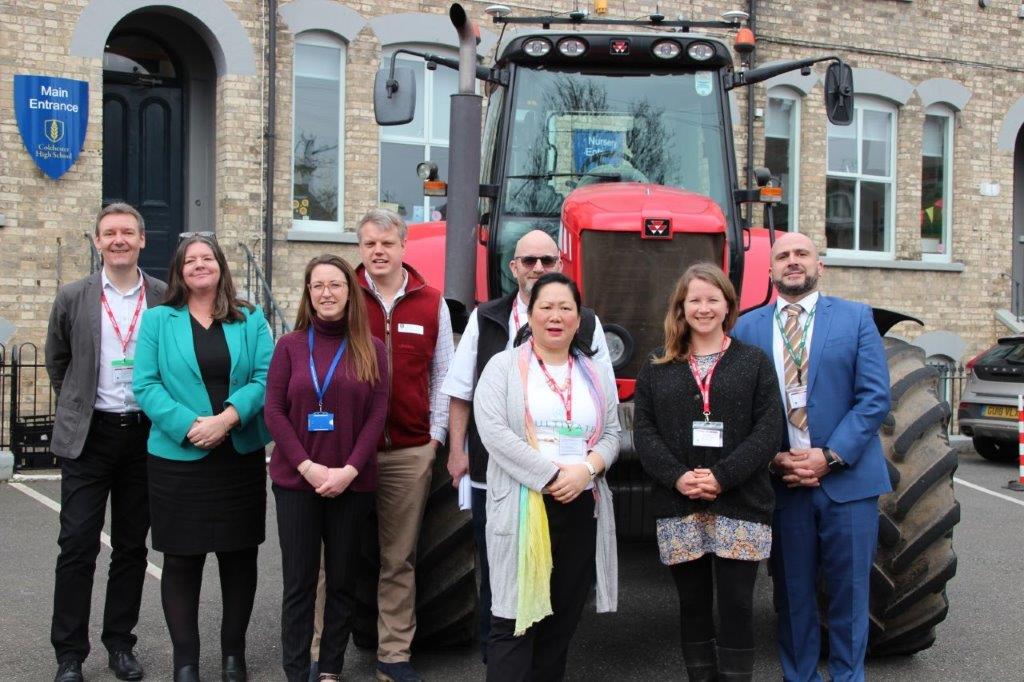 On Wednesday 9 March at Colchester High School, we were delighted to launch our Food Waste Action Campaign with a day of activities for pupils in Years 4-8. This collaborative event was coordinated by Design Nature, a CIC which focuses on social enterprise and sustainability education and action in conjunction with Cullen Family Farm in Harwich and our school caterers, Thomas Franks Ltd, who provided food waste ambassadors, Yuki Solle, a blogger on food waste and Dean Collins, coordinator of the SToP Lunch initiative.
During the day, pupils explored the extent of food waste produced at each stage of the food journey, from 'Farm to Fork' and gained insights into the impact of food waste on the environment.  Cullen Farm shared with the pupils the importance of sustainable farming and how farm waste can be repurposed to create power, the science behind food fermentation, and the role of sell by dates.  Our pupils were also encouraged to start thinking about how they might reduce food waste in their own homes or whilst at school.  Pupils and staff were also treated to a delicious "Surplus to Purpose" (SToP) lunch and breaktime snacks.
Ms Gracie- Langrick, Headteacher said, "Today marked the school community's commitment to reduce its own carbon footprint and our support of the 'Let's go Zero' initiative. As part of school's 'Climate Action' curriculum, pupils and staff were engaged in many interactive activities which educated them not only about the impact of food waste in relation to conserving and protecting the planet for future generations, but also about the role that each of us can play to help reduce and repurpose our own food waste.  We are particularly looking forward to the workshops at the end of March, when pupils will unleash their creativity and endeavour to design innovative and entrepreneurial solutions to respond to these challenges and we are incredibly grateful to Thomas Franks Ltd for sponsoring this launch event."
Published on: 14th March 2022