Making private education accessible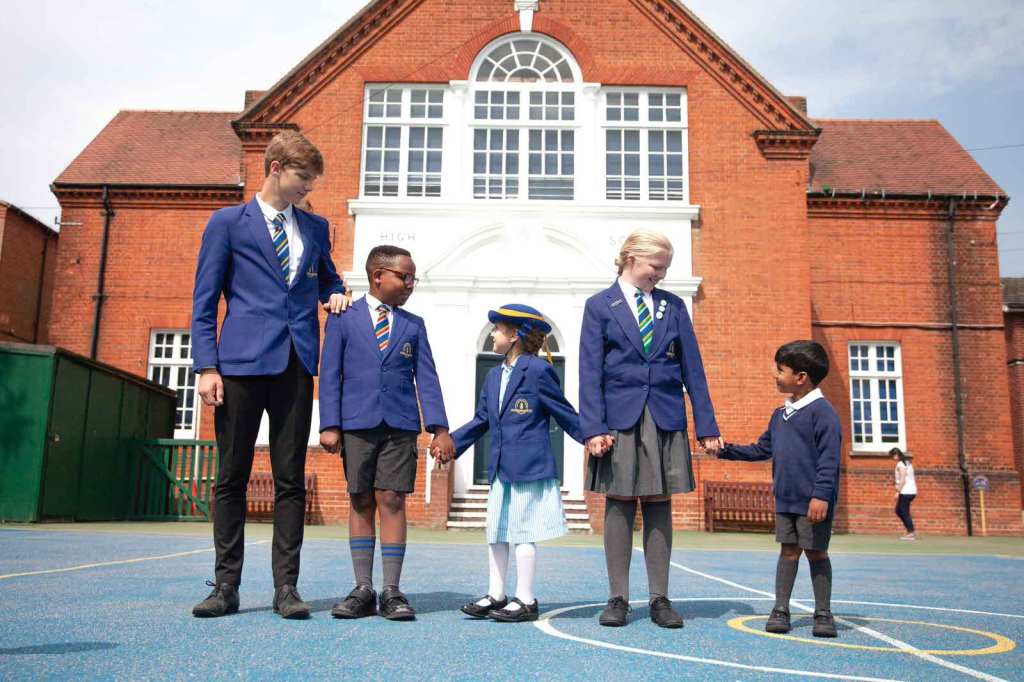 The reason that private schools are often known as independent schools is that they are independent of the state. This means that funding isn't supplied by the government and therefore these schools charge fees to each student who attends.
Private schools are responsible for their own budgeting, curriculum and performance. In order to attract new students, academic performance is often a key focus for a private school.  To achieve great academic performance the school must have the best teachers and facilities. These key factors, therefore, make a private education very attractive to parents, however, the fees are often off-putting, but private schools can be accessible and different schools have measures in place to ensure they are inclusive environments.
Bursaries
A bursary is an amount of money that is gifted on behalf of the school and acts as a discount on term fees. Bursaries are gifted at the discretion of the school and the amount and requirements are dependent on the school's policies.
If you are looking at secondary schools in Colchester and are considering a private education for your child – here at Colchester High School we offer a limited number of bursaries to students, which are means-tested. They are awarded to individuals that we believe will contribute positively to school life and who demonstrate excellent behaviour and a love of learning, thereby making our school accessible to talented pupils.
Scholarships
Traditionally a scholarship is awarded based on excellence in a particular subject area. A scholarship is a prestigious award and an honour to any student that receives it. It often entitles the Scholar to discounted term fees. The amount of discount and the duration for which this applies, again varies school by school, according to their policies.
If your child is gifted in a particular academic area or perhaps has a creative talent and you are considering the best secondary schools in Essex, applying for a scholarship at Colchester High School could be an option. We are pleased to offer a range of scholarships to prospective Year 7 pupils demonstrating outstanding achievement, talent and/or potential in a certain subject area.  Scholarships are awarded solely on merit and at the discretion of the Principal
Applicants for Academic, English or Mathematics Scholarships are required to undertake an assessment in English and Mathematics. If any excel in both subjects, they may be awarded Academic Scholarships, and if any perform well in one, they may receive a separate English or Mathematics Scholarship.
We also encourage candidates to apply for Senior Scholarships in Music and Performance, Creative Art, Science or Sport. Again, all applications are judged purely on merit, based on evidence gathered via a range of methods including auditions, work samples, interviews and references.

What is included in my fees?
This is a very common question and at Colchester High School we like to present you with all the information upfront, no big surprises so that you know and understand everything that is on offer and the costs.
All fees from Reception to Year 8 include tuition, most after school clubs, stationery, textbooks and craft materials as well as a hot healthy lunch (including nutritious salad, vegetarian and non-vegetarian options, and hot or cold dessert). Lunch is compulsory to the end of Year 8.
We understand that private school is an investment for parents and therefore we do allow you to spread the costs of term fees via monthly payment plans and we also participate in the childcare voucher scheme.
At Colchester High School we also offer a sibling discount to support our families and wrap-around care. We offer a comprehensive program of before and after school clubs to allow parents and carers a flexible choice for drop off and collection as a pay-as-you-go service.
If you would like to learn more about the specifics of private school fees we break down all of the costs on our fees page on the website which you can see here.
With a range of ways to make private school accessible to the whole community, if you are reviewing the options for your child's secondary education, we would love for you to pay us a visit to see the opportunities that we provide for students. You can learn more about bursaries and scholarships here and book to visit us on an open day here.