YR 5 AND 6 PGL WEDNESDAY BLOG – BY ISOBEL AND TOMMY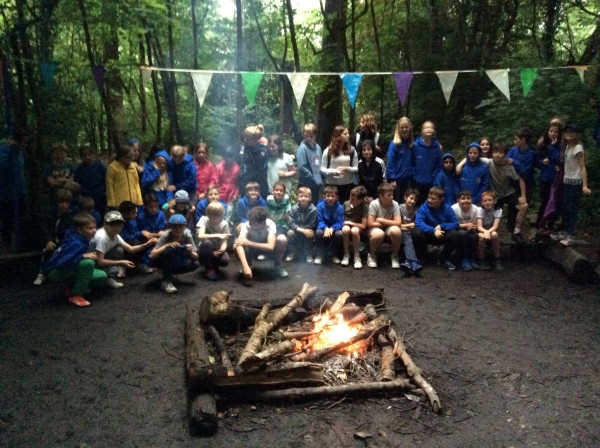 Today was a pretty epic day. Most groups went surfing in the morning! We had to squeeze into the wetsuits in the "Wetsuit Shed" and then we could set off! We went on a bus to Westward Ho! and we adjusted our wetsuits a little more, and then we headed to the beach! As a result of yesterday, Bruno, who put his leg in the wetsuit's armhole, got the Donut of the Day award, so he had to wear an octopus hat, and Joseph, who conquered his fears, and the zipwire, won King of the Day, so whenever we all sat down, he got a chair! It was group four's first time surfing and they did pretty well at it, whereas it was my second time doing it. Unfortunately Krishiv the cheeky lobster couldn't go as it wasn't his groups turn.
After surfing we came back and had lunch, it was potatoes or sausage casserole with cheese or baked beans. Once we finished lunch we went onto our afternoon activities. Isobel had rock climbing and orienteering. Climbing was very fun, as everyone reached their target and had a great time! Meanwhile I was doing survival and archery. Flynn hit the bullseye to score a win for our team in penalty shoot out.
For dinner we could have either curry or pork tenderloin with chocolate crispy cakes as dessert.
We had a campfire after that with another school and were singing songs throughout it.
Altogether we had a great time and enjoyed the day.
By Isobel and Tommy
Published on: 23rd June 2016