Year 4 Seder Meal by Quinn and Beau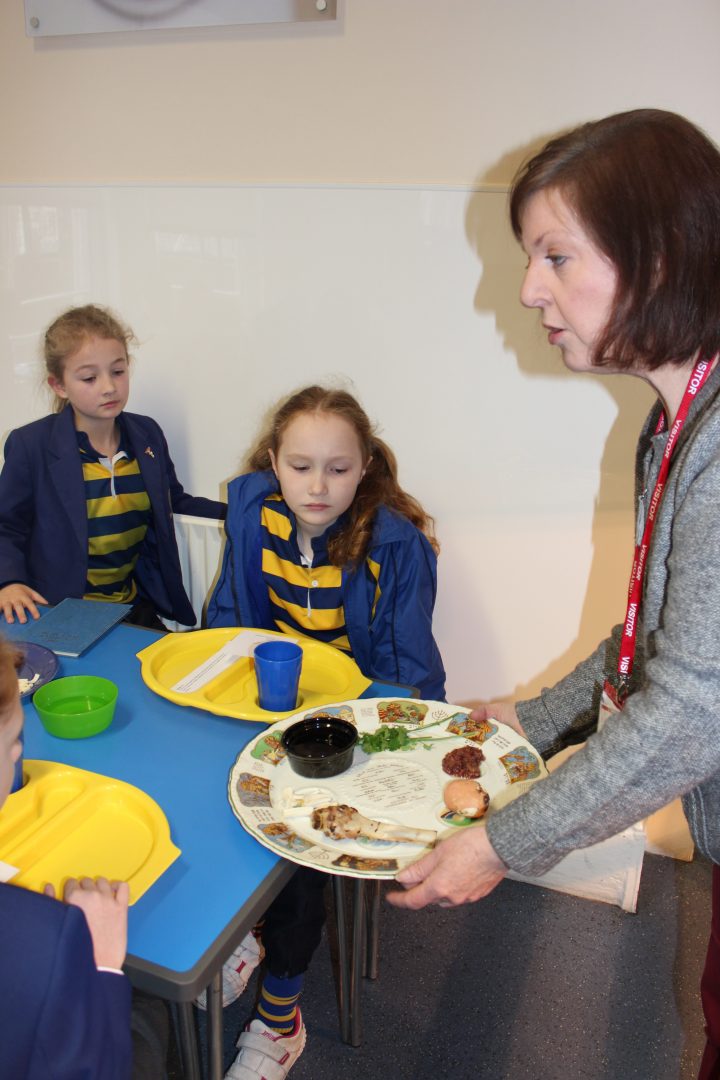 On Tuesday, Year 4 had their very own Seder meal set up by Mrs French of the Colchester Synagogue.  The Seder meal is a Jewish tradition that celebrates the angel of death passing over Egypt.
The food was lovely!  Me and Beau's favourites were the charoset and the matzah although we weren't quite so fond of the horseradish.
It really made Year 4 think about the world in a different way.  With all the negative things that are happening in the world, this makes it feel positive.
Thank you to Mrs French for her informative lesson.  Year 4 loved it!
Published on: 14th March 2018