Year 3 and 4 Journey Around the World Community Event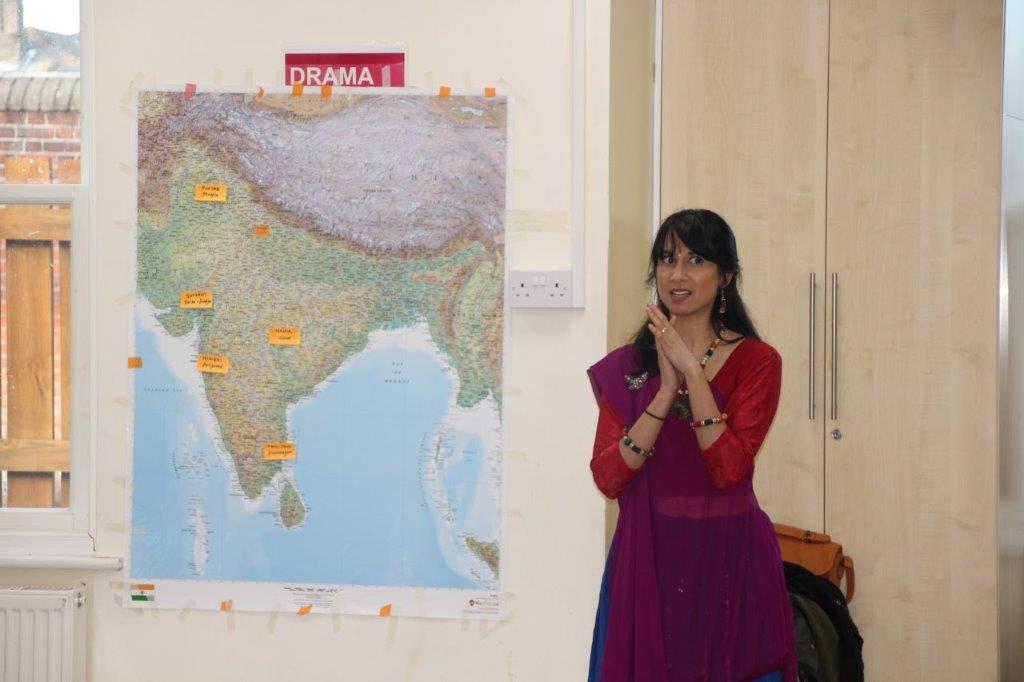 On Saturday 5 February, we were delighted to welcome pupils from Years 3 and 4 from around Colchester to our Journey Around the World community event.  The children enjoyed exploring cultural identity and diversity through a variety of activities including Bollywood dancing, Japanese Art Anime and creating a tourist guide on Trinidad and Tobago, Slovenia or Hong Kong using book creator and our pupil 121 devices.
At Colchester High School, we believe that developing a global perspective is increasingly vital to thriving in the 21st Century.  Through both our in class learning and extensive enrichment programme, we inspire our pupils to be active and conscious citizens of the world, valuing different perspectives, caring for the world around them and giving back to the community.
By Phebe (Year 4)
The Journey Around the World was a very fun event. I met so many new people and I met some new friends. My group went to Bollywood dancing first in the Drama Room. In Bollywood dancing we danced and imagined we were in India. Then my group went to the Innovation Suite and searched up about Slovenia. Finally, my group went to do Japanese Anime with Miss Door. We had to make our own character or animal. I had lots of fun. We learned about different cultures and learned to respect other people's religions.
By a Parent
Our son had a wonderful time yesterday morning and was keen to share his 'around the world' experiences when he returned home. He demonstrated new choreography, discussed the amazing artistic skills of one of your students and then spent the afternoon designing a powerpoint on Hong Kong! Please pass our thanks onto your staff and students for providing this inspiring opportunity.
Published on: 23rd February 2022