WW2 Immersive Day by Thomas (Year 6)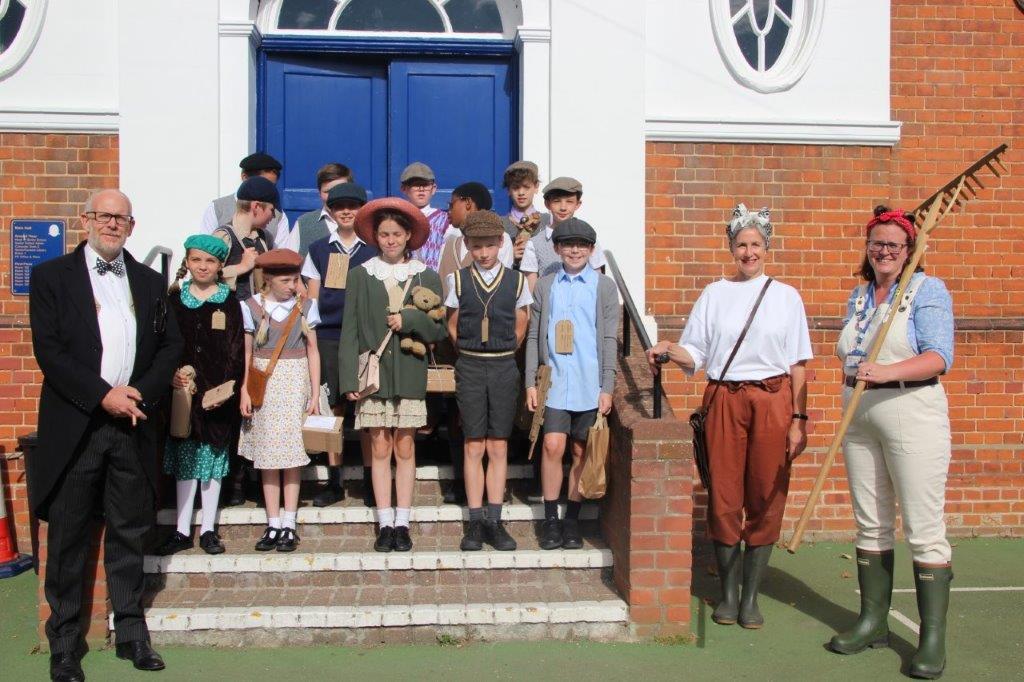 On our WW2 day we had a lot of fun and learnt some new skills. Everyone looked great in their evacuee costumes. We were all very excited in anticipation of what we were going to do. Then our teacher came out dressed as Winston Churchill and gave us all a piece of paper and an address label. He told us we would be writing a letter to our parents about which town we would be evacuated to. Our first lesson of the day was P.E. When we arrived at the hall, we did some drill exercises such as star jumps and marching. We were all giggling though as Drill Sergeant Dowson was being strict. Near the end of the lesson we learnt why boys did some tasks like climbing ropes, learning discipline, and doing group exercises whilst the girls just skipped. This is because the boys were training in case they needed to go to war, but the girls were not expected or even allowed to go to war.
After P.E. we had an announcement about bombing raids by the Germans so we had to reinforce the classroom windows and put up blackouts. Suddenly the air raid siren went off and we had to hide under the desks until the all-clear sounded. We then had break where we played World War II playground games. After break we learnt about codebreaking and Alan Turing who broke the Enigma code. Just before lunch, we were handed our ration books and we discovered that not only food was rationed but clothes too. At lunch we had to hand over our ration books to get them stamped so we could get our lunch. Then after we learnt about make do and mend and repaired some clothes. Finally, the day ended, and we all went home with new happy memories with C.P.H.S.
Regan said "I really enjoyed WW2 P.T. with Mr Dowson"
Etienne said "I really enjoyed learning to sew on a button"
Niamh said "I really enjoyed the WW2 playground games"
Published on: 4th July 2022