World Book Day 2022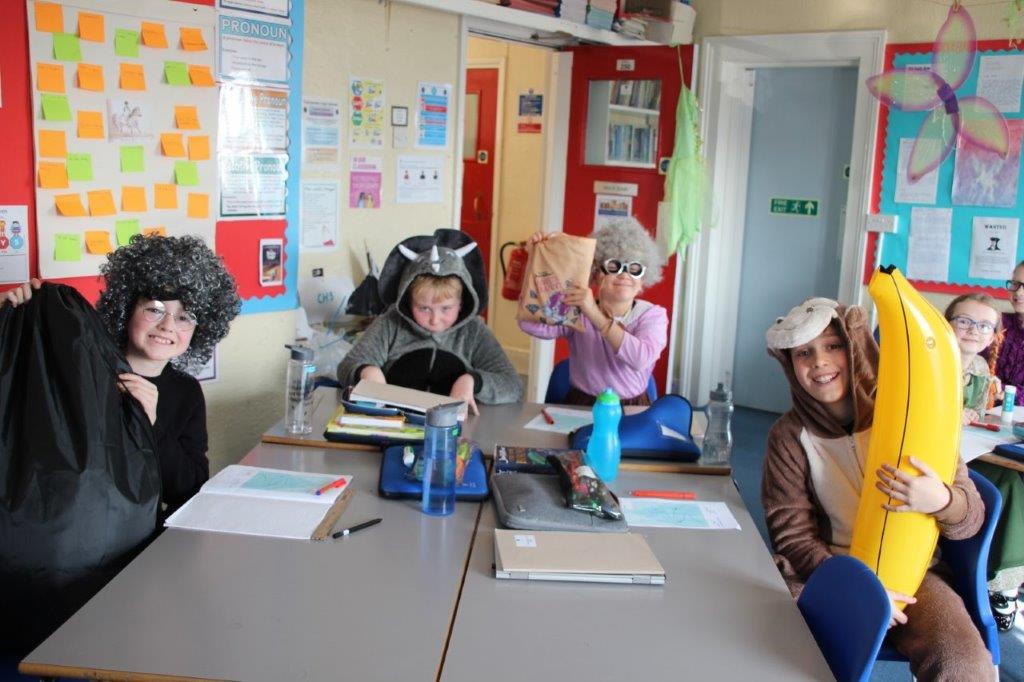 At Colchester High School, World Book Day is a whole school celebration of reading and activities which are planned for the pupils throughout the day from Nursery to Year 11. This year, activities have included dressing up as your favourite book character in Lower School and Nursery, the great book give-away in KS3, Book Bingo for Seniors, live virtual reading events from famous authors and illustrators (Axel Scheffler, Dan Santat and Helen Rutter) and the CHS Masked Reader! We do hope the children enjoyed the day and feel perhaps inspired to read something new.
Here are just some of their comments:
Elizabeth (Rec) thought the live Axel Scheffler was "amazing". I liked it when he drew the rabbits." Margaret (5S) agreed, stating that she liked how Axel Scheffler did his illustrations and how detailed they were."
Duke (Y1) "I liked seeing everyone's costumes in assembly".
Alexa (Y2) "It's great to be your favourite character!"
Barney (Y3) "I liked rewriting our own versions of Little Red Riding Hood."
Charlotte (Y4) "The live events were really interesting. I especially liked the draw along ones with the book illustrators."
James (Y5) "On World Book Day I learnt how to describe things with an evil sense of mind, and I learnt to draw in a similar style to renowned author Axel Scheffler. On World Book Day I enjoyed having fun and learning with my friends and sharing our costume themes. We also watched some live videos with lots of authors and they taught us some tips on how to write with passion and confidence."
Oliver (Y6) "I really enjoyed the story in a jar because I had to think creatively to decorate my jar."
Edie (Y6) "I have enjoyed World Book Day because I loved seeing people's costumes – they were all really good. I also enjoyed listening to Ameen and the Ghoul. It was fun and a good story to listen to. I liked making a class story all together."
Published on: 3rd March 2022