World Book Day 2021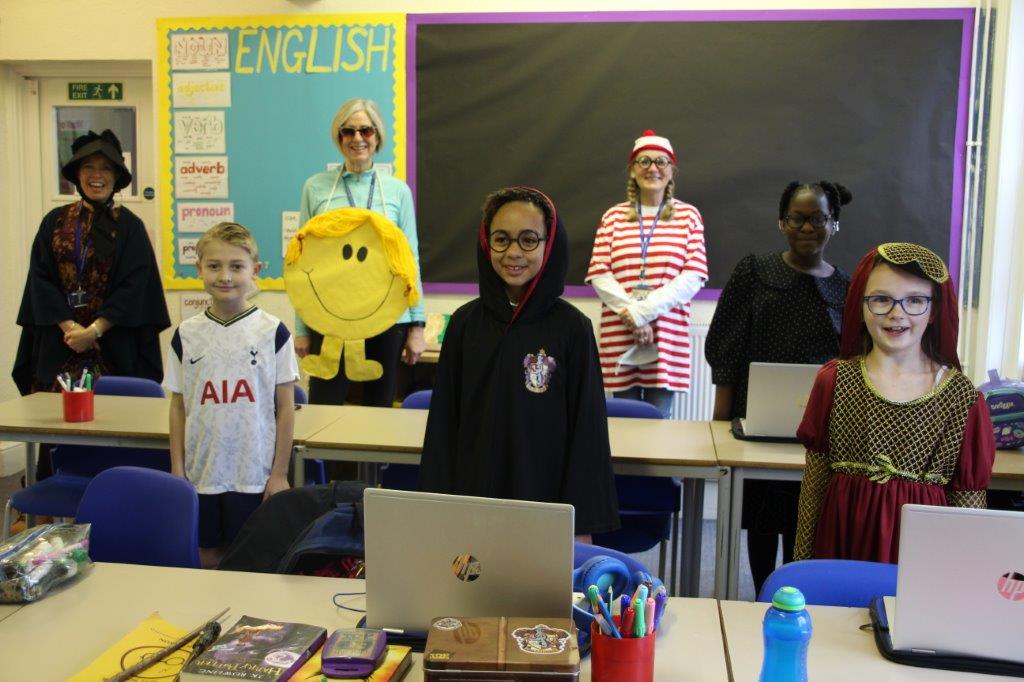 At Colchester High School, we believe that it is important that all children embrace the joy of reading. Reading is a vital part of the foundation of learning and a main enabler to a successful education. Reading underpins every subject and successful learners will be excited to read, creating a rich language base and developing their communication skills.  It is with great excitement therefore, that we look forward to World Book Day each year, as an opportunity to get creative with ways to inspire all our children to read!
In Lower School, the pupils dressed up as their favourite book character and enjoyed hearing a range of staff sharing their favourite children's story.  The children also enjoyed a Live Lesson with the BBC, creating books using the online tools on Book Creator, as well taking part in quizzes and a book scavenger hunt.  Thank you to all the parents who helped pull off a spectacular World Book Day 2021. We really appreciate everyone that has taken part as we know it would not have been easy to arrange costumes in the middle of a pandemic.
Meanwhile, our Senior School English Department have been incredibly creative for World Book Day 2021. Based on recommendations from their pupils and Mrs Ritson, they designed a fabulous Virtual Library.  Pupils and parents could browse the library and choose any book by clicking on the book cover. We have especially enjoyed the pupils reading passages from their favourite stories.  For those that are more creative, they also ran a World Book Day "Recreate a Book Cover" competition.
Published on: 7th March 2021