A Week in the Life of the Lower School by Mrs Bickersteth 10th March 2017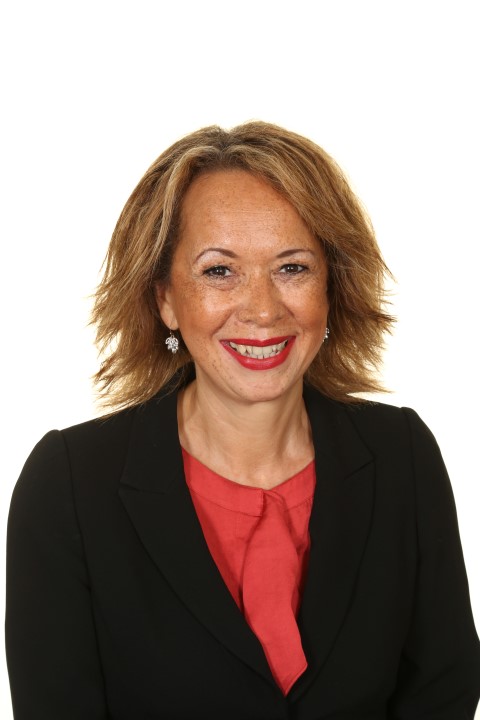 My weekend started with our Open Morning on Saturday. It was busy and full of positivity, with all the volunteers from Years 5 and 6 carrying out their tour guide duties with professionalism. Lucy and Alfie, our Head Girl and Boy, presented their speeches to visitors with great aplomb. The classrooms were welcoming and there were many examples of the children's work on display. Saturday also saw the first Children's University graduation day at Essex University for CHS pupils in the Lower School. The children who attended this have shared news of how exciting this was and how proud they were to be receiving their awards. Children could also attend special lectures as part of their Graduation Day – it certainly is a great way to extend learning in different ways and open children up to trying new activities as they need to build up hours of attendance in different type of learning in order to achieve their awards.
On Monday morning I started the day attending our Parental Engagement Meeting which had the focus of communication and how the school can implement its virtual learning environment. There were many useful suggestions made in the meeting. Mrs Clarke, our Marketing Manager is working on developing the VLE so that can be launched in the Autumn term. After–school there was a staff meeting which included moderation of children's work in the Lower School, as part of our continual process of maintaining high quality teaching and learning.
Throughout the week I have been holding English Speaking Board sessions with those children in Year 3 to Year 6 who are going to be taking these exams. Although all the children in Years 3 to 6 are currently following a curriculum which includes these skills, by choosing to do the ESB exams, these children need to put in extra preparation time at home to make sure that they are fully prepared for these exams. In my sessions I will be ensuring that they are familiar with the exam format and practice the different parts of the exam requirements. This is a valuable qualification to work towards as it develops children's speaking and listening skills and confidence. It has been interesting to hear the children's chosen topics for the presentations that they need to prepare and I look forward to hearing their presentations and recitations over the next few weeks.
On Tuesday Year 6 attended their Mercury Theatre Workshop, which completed the Junior workshops that the CHSA funded for us. I was impressed with Year 6's good team work and excellent behaviour on this visit. I was also delighted with the prep children who I saw in their bell-ringing club with Mrs Roberts this week – they were very confident and worked well together. Year 5 were out of school on Wednesday as they went on the trip to the Royal Observatory at Greenwich – there has been a lot of positive feedback about this trip and it has greatly enhanced their learning in science.
In school on Wednesday 4R presented their class assembly to an audience of parents, family members and children. It was a great opportunity to see some of the learning that Year 4 have been taking part in this year, including their fantastic models of mosques, acting out the story of Archimedes' discovery, suspense story writing and more. Reception classroom has the addition of a fantastic "bird hide" which has been recreated to help the children in their learning – it has proven very popular! On Wednesday I observed Year 6 fully focused on learning on how to accurately translate shapes by vectors.
Other lessons which I have visited this week and in which I have discussed work with the children include: learning about Celts and Romans in 4S; 5H finding out about the how Shabbat is marked in the Jewish faith; Year 3 using the library to investigate non-chronological reports using a selection of books; Year 2 applying success criteria in their writing; 3D also enjoyed a German lesson led by two Senior School pupils who are "Language Leaders" – I was particularly pleased to see this lesson, as I can remember when the seniors were pupils in the Junior School and here they were, confidently teaching Year 3 children! Year 4 have also worked with Year 6 this week, when Miss Harrison's English set presented their persuasive speeches to Miss Smith's English class. Meanwhile, Mr Fraser's English class were holding a debate on school uniform.
On Thursday Susan Sydenham from Colchester Baptist Church presented an assembly which had the theme of prayer, with children hearing how in Germany, prior to the fall of the Berlin Wall, peaceful protesters used prayer and candles to show their views. Next week there will be a Prayer Space week in the Lower School, which will enable all the children to have time to reflect in the pop-up prayer space that volunteers from the Baptist Church will be organising. After the assembly Year 1 went off to visit the Baptist Church to learn more about Christianity as part of their RE studies. The week ended with a singing assembly for Juniors and a celebration assembly for the Prep children, which is always a positive way for the children to end their week.
I do hope that you all have an enjoyable weekend.
Published on: 10th March 2017