Volunteering at the Panathlon Deaf Swimming Competition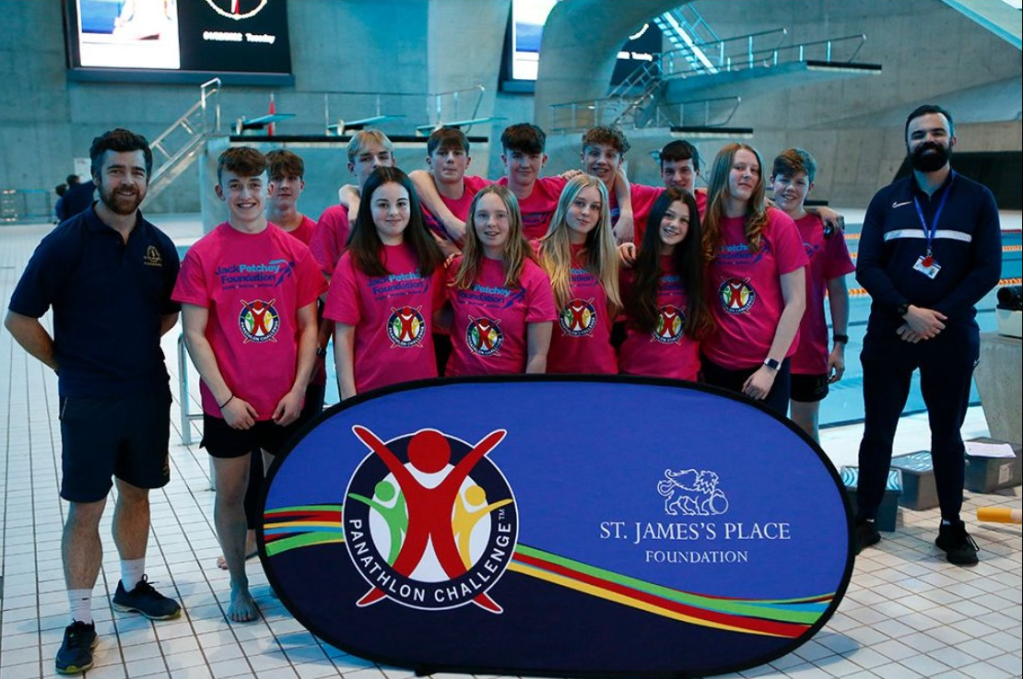 On Tuesday 1 February, our Year 10 GCSE PE group travelled to the Olympic Pool in Stratford to support a Panathlon Deaf Swimming Competition. The Year 10 GCSE PE pupils help run the event with pupils in the water giving the swimmers support, timekeeping and helping the teams to be in the right place at the right time. The pupils had to work closely with the school support staff who were signing for the deaf pupils.
The pupils were amazing and got fully involved in the event. We had lots of positive feedback from the Panathlon team and the schools who were competing. They even got a wave from Olympic divers Matty Lee & Tom Daley! Well done Year 10.
Here is what our pupils thought.
AJ – Today, helping them time the race it was great for us to see how people with disabilities can still do things without their disability getting in the way. I think it was great to see that and I loved helping out
Harry – It was a very good day at the Olympic swimming pool. My role was to help out the students In the swimming pool. Even though they had a setback they were still motivated to win or finish the race even if they knew they weren't winning
Kayleigh – Had an amazing day today. I was working with the children to help get them organised and ready for their races. Also got a cheeky wave from Tom Daily while I was there.
Asher – Today was a really good day, being in the pool it was great to see how people with disabilities still are motivated to be involved in activities like today, even though with setbacks like being deaf. It was good to see the teamwork between each other to win the competition for there school.
Freddie – My role today at the Panathalon was timekeeping- I took the times of all the races and taught me how to stay organised.
Published on: 23rd February 2022