"Sheer Determination" Rewarded by Success by Joseph Mansbridge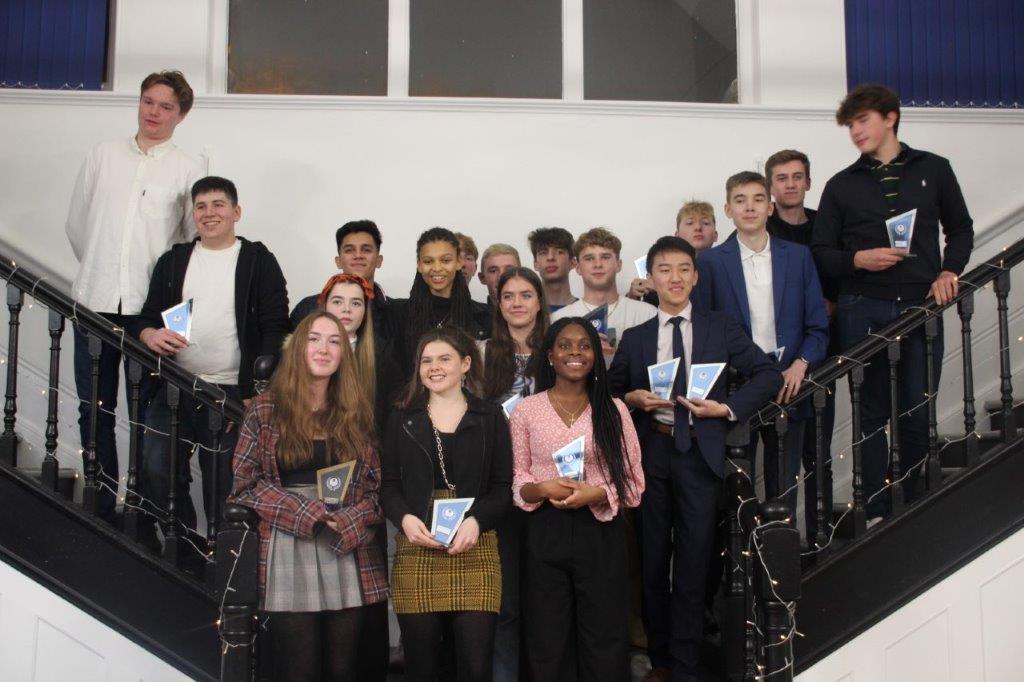 We are delighted to share here with you an article written by former pupil Joseph Mansbridge about the Awards Evening which he wrote as a Young Report for the Gazette Newspaper.
"Sheer Determination" Rewarded by Success by Joseph Mansbridge
We all know the format of awards evenings: sit quietly whilst awards are given out and punctuate the silence with long protracted applause however on 19th November for the Colchester High School awards evening did not fit with this generic image. Despite what the name would suggest the evening was not memorable for solely the awards but rather for the reminiscence and nostalgia trip we all embarked upon, strolling down the memory lane of not just trials and tribulations but of unforgettable, priceless moments that shall be eternally cherished.
It goes without saying that the Pandemic dealt a terrible blow to the social fabric of the year group with everyone confined behind their screens for much of their GCSE course. However, this rather pernicious obstacle only gives Harriet Croydon's (Assistant Headteacher of CHS) words of ' the Class of 2021- can hold their heads high and face any challenge put upon them' an emotional substance that I did not expect. Furthermore, the awards were not met with a protracted and wearisome applause of those that did not wish to be there but instead with rapturous applause saturated by whoops and cheers in an expression of admiration, friendship and respect; the desired attributes of any year group.
Despite having been separated as a year group since the final curtain fell on year 11 in July, the mingling in the drama suite before the actual awards was much like meeting at school the next day demonstrating an imitable example of friendship and dynamism. Whilst there may be a natural aversion to raucous cheering at an awards evening, as some might say 'it's a formal event not a football match', it is simply impossible to imagine an event with my year group without it and I would not change it for, well, all the silence in the world.
In addition to an enamouring display of academic prowess and nostalgia we were also served with quite a searing revelation: such an enjoyable occasion was only possible in person. Applause and cheering through audio feedback on Microsoft teams coupled with complaints of dysfunctional internet connection would not have conferred the same fluid, electric dynamic we experienced in the hall and we forget it to our own detriment. To conclude, I would like to thank the school profusely, for organising an evening for us to look back on fond memories with dewy eyes and smiles on our faces.
Published on: 3rd December 2021