MR CROYDON'S SENIOR SCHOOL BLOG 9TH SEPTEMBER 2016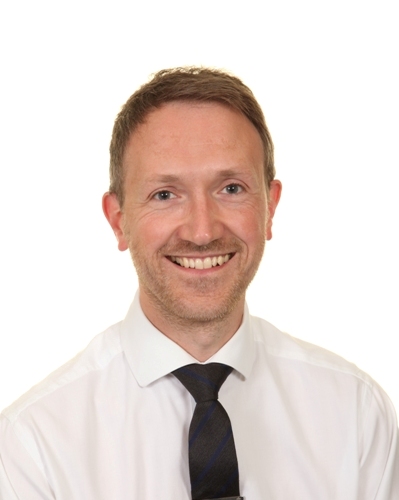 Hopefully all are feeling it is great to be back at school – I suspect since the majority of pupils are probably out of the habit of working all day, there will be some very tired teenagers this weekend.  For those of you who read my 'Welcome Back' letter sent on Wednesday, you will know that the first day back was a day for showing off new uniform, catching up with friends, and most importantly, getting down to work from the outset.
Year 7 pupils seem to be settling in really well, and already I have had occasion to commend some of those pupils for their good manners and politeness.  For some, they are still finding their way around the site, whilst for others who have moved from the lower school, they are perhaps looking more confident with the room locations at this early stage in the term.  Historically, the Year 7 team building trip (which this year has been organised for this coming Monday) is always a huge success, and I am sure this year will prove to be the same.
New staff have been introduced as mentioned in my letter, and with the combination of form tutor roles and teaching across key stages, the new staff are well placed to get to know the pupils.
Clubs are being organised to complement the study taking place during lesson time, and I hope pupils will avail themselves of the opportunities afforded by those clubs on offer.  Clubs on offer range from Yoga to Circuits, and from Sign Language for Beginners to Library Club – not to mention a number of clubs affiliated to music, art or sporting activities.  In short, there is hopefully something for everyone.
Year 10 pupils have made a conscientious start to the term which of course for this year group, equates to a very positive start to their GCSE studies.  The year will pass very quickly as would be attested to by the new Year 11 who, in next to no time, will be sitting trial exams, making 6th form applications and finishing off pieces of work to submit to the exam boards.  A focus on academic work is the message I relayed to the Year 11 cohort during the introductory form period, as now is the time for those pupils to give of their best.  At present, Year 11 pupils may of course be apprehensive as they wait to see if they will receive 'the tie' next week, whilst many Year 10 pupils have already shown they are eager to start earning prefect points.
Preparations are underway for the 'Meet the Teachers of Year 7' evening scheduled for Monday 19th September, the Year 12 Awards Evening and the next open Morning.  One change to the academic calendar this year is that Year 8 short reporting session has been brought forward to the current term.  As well as planning for reporting, consultation evenings and social events throughout the year, I have also looked at awareness days and campaigns which we will support through assemblies and focused lessons, these include: National Hate Crime Awareness Week (8th – 15th October), Black History Month (October), Anti-Bullying Week (14th – 18th November), Data Protection Day (28th January), World Cancer Day (4th February) – to name a few.
Pupils may have only been back a few days but they have been busy days, and there are undoubtedly many more to come.
I wish all pupils a restful weekend ahead of their first full week back at school.
Published on: 9th September 2016