MR CROYDON'S SENIOR SCHOOL BLOG 7TH OCTOBER 2016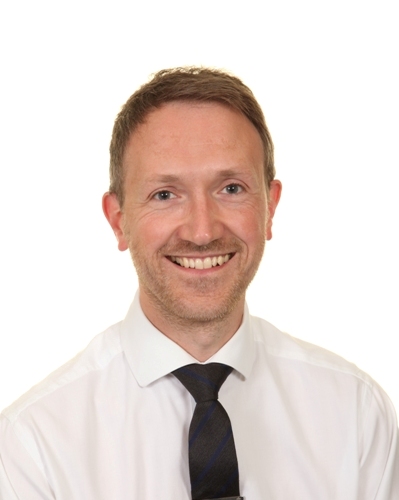 The assemblies this week in the senior school have certainly left a lasting memory for me.  On Monday and Tuesday Key Stage 4 and 3 respectively had the opportunity to be addressed by a representative of the Little Havens Hospice.  The assemblies were particularly timely as they marked the start of Hospice Care Week. Pupils were told about the work of the hospice in caring for seriously ill children, as well as being shown a short film about specific hospice activities.  Additionally, there was time for a Q&A discussion during which some pupils posed thought provoking questions, or else gave insightful answers.  I am grateful to the representative who visited the school, as well as to Mrs Hoddell and Mrs Milburn who organised the assembly.
There was a further assembly delivered to the Key Stage 3 pupils on Wednesday.  This assembly was delivered by Mr Newcomb, Senior Pastoral Leader, and Miss Ezekiel who, as well as being an ICT teacher, is the CEOP 'ThinkUKnow' ambassador for the school.  The assembly focused on e-safety and covered not only common sense approaches to keeping safe online, but also educated the pupils as to current social media platforms and buzzwords which, when it came to 'hands up', some pupils were more aware than others.  As I said to the pupils in drawing the assembly to a close, there is no point steering clear of the internet as it has many merits and is here to stay – far better is to know how to behave safely online and guard against those who use the internet for ulterior motives to those for which it was intended.  The end of the assembly was also the ideal opportunity to remind pupils of the tootoot platform which was launched last term and for which pupils have a login.
The final assembly of the week was delivered to the Year 10 pupils, and it gave me an opportunity to revisit expectations with the year group in order to engage fully with the school ethos and demonstrate school spirit, as well as maximising the opportunity for pupils to reach their full potential.
As many of you will know, a number of pupils have been out of school this week as the Year 11 geography pupils went to the Field Studies Centre in Flatford to receive instruction from geographical field work experts, and to collect data for completing their controlled assessment which focuses on coastal management – specifically, investigating a wave cut platform and coastal erosion at Walton-on-the Naze.  This was a residential trip, with pupils returning to school Friday lunchtime.
Year 9 pupils have also been out on a school on a trip – in fact they are due to return post publishing my blog, as they are expected to return to school at approximately 7.30pm on Friday, having been to see The Merchant of Venice at the Globe Theatre.  I look forward to hearing what the pupils thought of the performance as, in advance, Mr May promised 'a 5 star production of 'The Merchant Of Venice', with Jonathan Pryce and his daughter Phoebe Pryce, playing  Shylock and his daughter Jessica respectively'.
I admit to having been out of school myself on Thursday morning, as I attended the North East Essex Safeguarding Forum meeting.  This was an opportunity to meet with Designated Safeguarding Leads of many Primary and Secondary Schools within North East Essex to discuss the latest changes to 'Keeping Children Safe in Education', as well as how the Essex Safeguarding Children Board support those working in schools to address children missing out on education, the Prevent agenda, CSE and the nationally raised awareness with regard to whistleblowing.
Whilst in school however, I have dropped in on lessons as always, and it seems to be the science lessons which have made an impact – it helped that in each lesson I looked in on, practical activity was taking place.   The smell of burning food coming from Mrs Rose's lab was memorable, as pupils investigated the energy stored in different food substances.  The sight of lit Bunsen burners always attracts attention as Mrs Wells's group investigated convection currents using potassium permanganate, whereas Mr Conway's group investigated latent heat as part of the GCSE physics syllabus.
There was of course plenty of first class teaching and learning around the school, I am only sorry I cannot be in all the lessons to acknowledge it all.
Looking ahead this is the final reminder for Wacky Sock and bake sale on Monday 10th October, and plans are in place for a cross-curricular trip to Germany for Year 10 pupils studying History, German, Graphic Design and/or Art – letters I know have gone home this week and I would recommend pupils give this serious consideration.
Finally, something which has been shared amongst local schools, are the reports from the local media that there have been cases of people dressing up as clowns and intimidating and physically threatening youngsters, particularly on their way home from school.  There have been reports of this taking place in the Stanway area. We have shared this with pupils and as always, ask that pupils take care on their way home.  For those who want to know more, it appears to be something which has emanated from the US.  Please click here for news article from the Clacton and Frinton Gazette.
Best wishes.
Published on: 7th October 2016