MR CROYDON'S SENIOR SCHOOL BLOG 6TH MAY 2016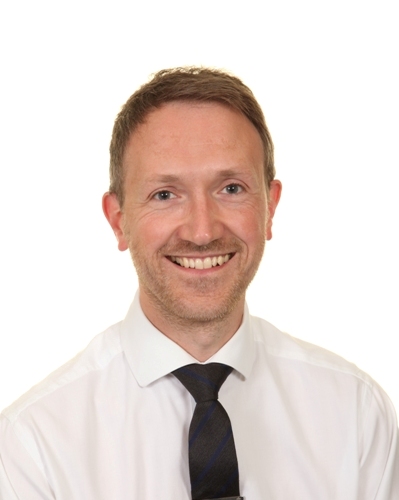 It must be a sign of summer if there are rounders, tennis and cricket fixtures and clubs taking place.  All of these sports went ahead this week thanks to the improved weather, and the reports of the results from these fixtures were very encouraging.  Well done to all those involved who represented the school however, it was equally encouraging to see many pupils taking part in the after school clubs purely for enjoyment.  As always, thanks to Mr Dowson and his team for their continued efforts to ensure all pupils can access a variety of sports throughout the school.
Of course it's not just certain sports which are associated with the summer term, but examinations too.  The school week started with Year 11 pupils sitting a CIE English exam and I know many came out feeling quite confident.  That's one down, but still many more to go.
Other year groups have exams on as well, and I have seen many Year 10 pupils giving up their lunch break in order to continue their revision.  Undoubtedly a sensible idea, as they have a few external exams over ensuing weeks.  My best wishes go to these pupils for the exam season too.
Year 7 pupils received their exam timetable this week, whilst timetables for Year 8 and 9 practice exams will follow next week.  Having dropped in on some Year 7 lessons this week, I know pupils are taking these assessments seriously and are suitably preparing themselves.
It has not just been Year 7 lessons that I have visited this week; in fact I have visited lessons across the curriculum and year groups.  What struck me most, irrespective of whether it was pupils learning how to evaluate a science practical with Mrs Wells, or pupils being encouraged to extend themselves beyond the learning objectives with Mrs Romero-Fernandes, in all the lessons I observed, pupils were thoroughly engaged.
Within assemblies this week, Mrs Cooper delivered a very thought provoking assembly about A level Psychology and Sociology.  As with the assembly about Business and Economics last week, Mrs Cooper's assembly was designed to provide the pupils with the IAG they need in order to make informed decisions post GCSE.  Both Psychology and Sociology are popular A level subjects which can support UCAS applications.  Additionally, there was another transition assembly this week which on this occasion, was provided by Mr Praite's form group, and focused on democracy.  As with last week's assembly to this audience, there were many hands that went up during a Q&A session, and a number of considered opinions and views were shared.  Once again, the maturity of these year groups, as borne out by their vocalised thoughts, was very impressive.
Within the Senior School office, as well as preparations for the reporting season being under way, the Senior School secretaries and I are reviewing the senior school planner for the next academic year.  There will be a few changes and additions, including the inclusion of the 'uniform card'.  The general consensus has been that a uniform card, kept in the blazer top pocket, all too often succumbs to being mushed in the washing machine, and thereby of little use.  Hopefully all will be pleased with this change.
The last two Open Mornings of the current academic year were hosted this week.  Some Year 7 pupils took on the role of tour guides; a role which they executed with proficiency and courteousness.  My gratitude goes to those pupils who took on tour guide duties, as does the gratitude and praise of those prospective parents and pupils who were shown round the school on Tuesday and Thursday of this week.
Looking ahead, the next CHSA meeting looks set for Friday 27th May and it would be great to see as many parents and guardians attending this as possible.  One of the topics for discussion will be the Royal Cream Tea event which is being planned for Friday 10th June.
There are, of course, plenty of other events organised for the summer term, and I hope I will get an opportunity to meet as many parents as possible who will be in attendance at such events.
In the meantime, best wishes for the weekend and, if like me, you might be considering (or being asked to consider) a barbecue, let's hope the weather remains clement.
Published on: 6th May 2016