MR CROYDON'S SENIOR SCHOOL BLOG 5TH FEBRUARY 2016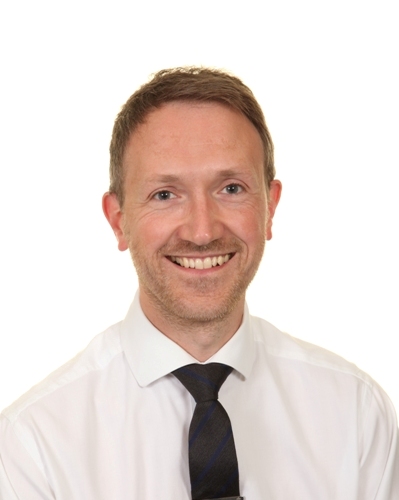 Various staff came in and out of my office on Thursday wearing a badge with a specific number on it in support of Number Day.  This year, the Number Day coincided with the Intermediate Maths Challenge (IMC), a national competition delivered at CHS every year.  The IMC enables students with a high aptitude for maths to compete amongst other pupils from across the country for a place on the British Olympiad Team.  A large number of pupils from Years 9, 10 and 11 took part and hopefully, they performed to their best such that some will secure a place on the team.
Aside from the IMC, the Number Day was hugely successful, and I thank the Maths department publicly for having planned events such as: a cake sale which raised £46.92; the House Nubble which was won comfortably by Normans; the coin competition which, at the time of writing, has Danes in first place.  Please click here to see photos of the number based cakes.
Form teachers also addressed World Cancer Day with tutees this week.  Undoubtedly, this is a very sensitive topic for pupils and adults, but one which comes with many myths which benefit from being dispelled. More work on raising awareness of Cancer will follow in due course, alongside the work that is done to raise awareness of many other global conditions, illnesses and current issues through the curriculum and assembly programme.
Pupils in Year 9 received an Options Booklet this week which is to be used to help inform important choices which will shape their future educational and career pathways.  On Monday of next week, the school will host the first dedicated Options Evening in the history of the school.  The evening will provide an opportunity for informative dialogue with specialist teaching staff.  Whilst final decisions will not be made on Monday evening, it is expected pupils will feel sufficiently confident to make informed choices during the course of the next half term.  To facilitate this, I know my teaching staff and I will be happy to assist with any follow up queries which may arise.
In lessons this week I have experienced pupils: learning about cyclones; improving their gymnastic capabilities; looking at how modern lifestyles harm the planet.
Additionally, I walked in on a very interesting discussion about synonyms, which led onto editing, and ended with a quote from Jane Austen alongside consideration being given to the importance of her publisher.  This in some way linked to a piece of work written by a pupil which I was given to read; the piece being entitled, 'I was traumatised by a grasshopper' – which I thoroughly enjoyed reading.
Several e-safety tips have already been prepared by pupils in preparation for Safer Internet Day next week.  I have been very impressed by the memorable tweets which have been submitted, so much so that a display will be produced to celebrate the pupils' ideas for keeping safe online.
In other e-safety news this week, there was an interesting article in 'The Conversation' entitled 'Why your child's digital footprints in school matter'.  I am sure you will be reassured to know that Colchester High School takes data protection very seriously, and that all staff received updated data protection training at the beginning of the current term.
Looking ahead to next week, Mrs Pearce and Ms Lane will take a team of male and female participants from Years 7 – 11 to compete in the ISA Senior Cross Country.  This regional event acts as a qualifier for the National ISA Cross Country at Princethorpe College, and I wish all CHS participants all the best for next Tuesday.
As the week draws to a close, for some reason I suspect there may be an unusually high turnout for Friday evening staff fitness this week, and…oh yes, next Wednesday, many staff are taking part in a sponsored bleep test.  Whilst the phrase 'to avoid embarrassment' has not specifically been used, Mr Dowson has suggested staff last out until approximately level 10.  Joking aside, staff are being sponsored to take part to support the work of the School Charity Council as they seek to raise more money for this year's chosen charity, Cardiac Risk in the Young – a very worthy cause.
Best wishes for a great weekend.
Published on: 5th February 2016