MR CROYDON'S SENIOR SCHOOL BLOG 4TH MARCH 2016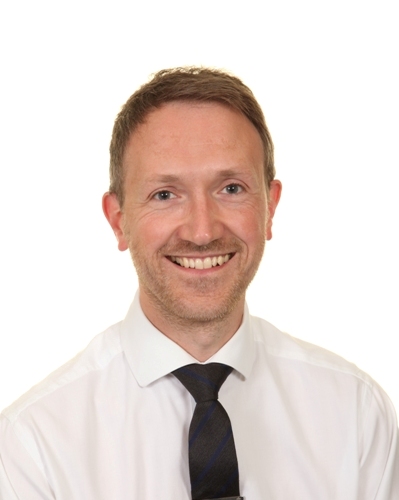 By now I am sure you are all fully aware that a call came in from the Independent Schools Inspectorate this week to inform the Principal of their intention to inspect the school next week.  As a result, hopefully you have had a chance to complete the parent questionnaire.  If your son or daughter has not updated you as yet, you may be interested to know that every pupil from Year 5 upwards has also been asked to complete a 'pupil questionnaire' by the end of this week which has been facilitated during registration time.  As you know, we value pupil voice as heard through the school and charity councils, and it is only right that pupils play a prominent role in the inspection process.
Hopefully, the pupils will not feel there is too much disruption from the team dropping in on lessons, scrutinising books and interviewing pupils to name but a few of the activities which will take place next week.  For the pupils it should be 'business as usual', not to mention an opportunity for both pupils and staff to highlight a sample of all the great activities which take place throughout the school, not just in the senior school.
With an Open Day Saturday, three parent consultation evenings, a swimming gala and an open morning on Thursday to name just some of the additional activities scheduled for next week, it is set to be a busy week but at the same time not necessarily all that atypical.
The activities taking place this current week both in and outside of lessons have been every bit as diverse, and as always, I hope to provide a snapshot.
A massive highlight this week has been the opportunity to see the finished products as made by the Year 11 Product Design pupils.  Not only was I amazed by the diverse range of products, but the attention to detail and high level of perfectionism was a joy to observe.  To mention products by name means I run the risk of upsetting anyone missed off the list however, I can mention those objects which some pupils seemed keen to sell me after they have been marked such as:  the cycle seat for a child which transforms into a buggy; the coffee table which doubles up as a book shelf; the wine rack; the recyclable see-saw made from a tyre; the swivel chair; the speaker covers.  There were many more, all of which were worthy of exhibition.  I was asked by a pupil if I might be able to help with the embroidery, I was interrupted before I had chance to answer.  A massive 'thank you' goes to Ms Haggerty who organised a day in which to complete the manufacture of the aforementioned products.
Controlled assessment has been taking a place in some subjects this week, but I have been able to drop in on other subjects to note pupils: considering how to produce a piece of persuasive writing; looking at 'teenage junk food'; discussing anti-bullying campaigns; producing a range of Venn diagrams; discussing mergers and takeover bids in Business Studies; answering differentiated A level Physics questions about circuits; forming a marching band.  If you live close to Wellesley Road you may have heard the Year 9 marching band practising on Thursday – Miss Romero-Fernandes was certainly keeping the pupils in perfect timing.
Elsewhere within the school this week the Key Stage 4 assembly was delivered by me and focused on achievement and ultimately always trying one's best.   Mr Rayner however, delivered the assembly to Key Stage 3, which focused on working as a team and drew on the great work of the Panathlon Challenge.  The Sixth Form hosted a year 12 and 13 Parent Consultation evening, as well as a thoroughly informative UCAS presentation – as always a big thank you to Dr Georgiou and Mrs Hampson for drawing on their expertise to support the pupils in this way.
As I am sure you will have read in the Sports Newsletter, Colchester High School enjoyed success in the National ISA Cross Country event which took place at the weekend, for which I thank Mr Dowson and the pupils for giving up their time last Saturday in order to be able to take part.  Furthermore, I thank all those pupils who are giving up their time this Saturday in order to act as tour guides or classroom assistants for the Open Day.
Finally, some e-safety news which I hope many may find of relevance.  An article published on 'The Drum' this week explains how a 'Kid-safe' YouTube network is being launched.  In short, it should mean only suitable advertising material is displayed to children.  Alongside this, there are many articles available which discuss how to control what you child watches on YouTube.
As always I wish you all an enjoyable and relaxing weekend.
Published on: 4th March 2016