MR CROYDON'S SENIOR SCHOOL BLOG 30TH SEPTEMBER 2016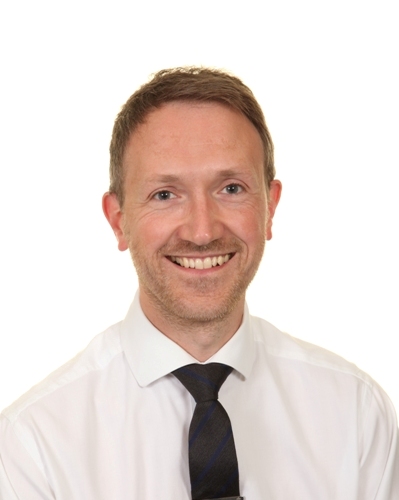 Another week draws to a close, and what a busy Friday.  It has started with a meeting with tour guides ahead of the Open Day tomorrow.  I and my colleagues are always extremely grateful to those pupils who give up their time on the first Saturday in October (as well as those who help out with the second Open Day later in the year), in order to help showcase the school as we open our doors to prospective parents and pupils.  The majority of Year 11 prefects will be in attendance (including the Head and Deputy Head Boys and Girls), as will Year 10 pupils aspiring to prefect status at the end of the year, and a number of pupils from key stage 3.  Pupil helpers act as subject ambassadors supporting teaching staff and talking to parents about class work, projects and lessons in general, whilst other pupils act as tour guides.  Whatever roles have been assigned to the pupil helpers, their support is what makes the Open Day such a success.  The purpose of the meeting this morning was to go through expectations for the day, as well as routines and timings.
Having thanked pupils for their intention to help, I swiftly moved to the refectory where the CHSA AGM was about to start, running alongside the Macmillan Coffee Morning which it has become an annual custom to support.  As always, there was a range of delectable cakes to accompany the coffee.  Having voted in the new Officers of the Committee, there was an opportunity to make bids which, on this occasion, included bids for funding theatre workshops, new goal mouths and rewards for the 'Numeracy Ninja' project – a mental arithmetic programme being delivered to Years 7 and 8.
Elsewhere this week, many of my lesson drop-ins have been during PSHE lessons, during which I saw pupils researching answers to 'What is terrorism?' and 'What is extremism?', discussing how to build self-confidence and why are some people introverted whilst others extrovert , not to mention discussions about the Syria conflict. In one class, one pupil was able to give me an in-depth summary of the inspirational story of the 2014 Nobel Peace Prize winner Malala Yousafzai, not only that, but the pupils seemed able to understand the implications of Malala's story.
Within the 8.40-9am slot this week there have been assemblies, such as Mr Young's assembly which focused on taking pride in our school, why we have rules and linked directly to the fundamental British values we seek to uphold in school.  The first of the Years 6 and 7 transition assemblies was held this week which was delivered by the Senior School Head and Deputy Head Boys, and which focused on their personal journey through the school and what helped them achieve their positions of responsibility.  This was a thoroughly enjoyable assembly which hopefully served to inspire aspirations within the Year 6 and 7 pupils.  The assembly finished with a prayer and a reminder of our school motto.
Over the next two weeks the school will host not only Rotarians who are visiting the school to conduct mock interviews with the Year 11 pupils, but also representatives from local post-16 providers – all of which forms part of the CEIAG calendar of events, and which accounts for the Year 11 pupils working intensely to perfect their personal statement and CV.
As mentioned briefly last week, this week has been Pupil Voice week, a national initiative to ensure pupils feel they have a voice and will be heard.  In support of this, form tutors have been sparking debate and conversation by posing the question: What should you do if challenges affect you? (examples of such challenges include emotional bullying, e-safety issues, self-harm, friendship issues, sexting and grievances to name a few).
As always there has been plenty more taking place around the Senior School and the aforementioned is only a brief snapshot.
Finally for this blog, thanks (not quite solely) to Ms Stanton, as preparations are afoot for whacky sock day, the donations for which will help us take further steps towards our charity fundraising target.  I too have been asked to toe the line and wear whacky socks on the day.
Best wishes for the weekend.
Published on: 30th September 2016