MR CROYDON'S SENIOR SCHOOL BLOG 29TH APRIL 2016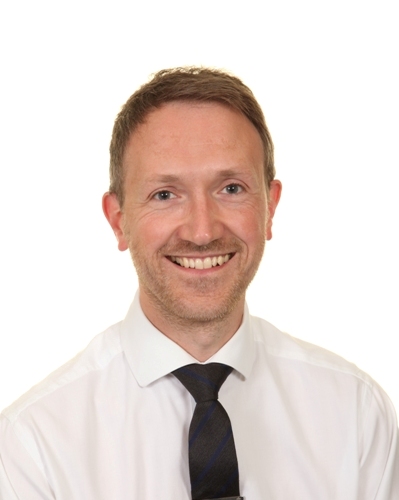 Weather wise, it was a very wet start to the week, since which we have had our fair share of wind, rain, sun, hail and what some pupils were keen to refer to as snow.  However, the assortment of weather conditions experienced this week has not perturbed the PE departmental staff who have braved the downpours, not to mention basked in the sun, to enable pupils to play rounders, cricket, tennis and a variety of other sports both during lessons and after school.  I may be envious of the basking, but less so of the drenching – all credit to Mr Dowson and his team.
Mr Swaris, our Business and Economics teacher based at the Sixth Form, came to the main site in order to deliver an assembly as part of the Information, Advice and Guidance (IAG) offered in Key Stage 4.  Pupils came away with a greater understanding of why one might study Business or Economics at A level, not to mention career routes opened up by pursuing those subjects.   It was a very enlightening assembly and I am very grateful to Mr Swaris for taking the time visit us.  An open invitation was extended to the Key Stage 4 pupils, inviting them to a buffet lunch at the Sixth Form on Friday in order to discuss these subjects further.
Wednesday saw the second of the Year 6 & 7 transition assemblies which are focussed on exploring the fundamental British values we seek to promote.  For me, this has been a, if not the, highlight of the week.  The assembly was delivered by the pupils of Mrs Cooper's Year 9 form group.  There was a very professional power point presentation which supported the presenters, not to mention a short film which was most appropriate.  One pupil even stood in for a fellow pupil who was unexpectedly absent, and in so doing, had to improvise to extend the assembly (something which was not apparent, but of which I was informed after the event).  During this final improvised section, the pupil skilfully kept the attention of his audience, and through his masterly questioning, led to a Year 6 pupil answering one of his questions with: "sadly, not everyone is treated the same".
I have no doubt those same Year 9 pupils will have done themselves proud when it came to the Year 9 Public Speaking Competition held on Thursday afternoon and Friday morning.  Pupils were competing for a beautiful and very prestigious cup, and were required to provide a two minute talk, answer a question from a judge, and act as a Proposer of Thanks for another Speaker.   Topics of choice for presentation ranged from pollution to bullying and beyond.  I look forward to hearing the results of this worthwhile competition.  As always, thanks to Mrs Hampson for her work with the speaking competitions.
On Monday, the Year 8 cohort benefitted hugely from the opportunity to take part in a Drama day which had been organised by Mrs Candler.  I observed part of the day at which point the pupils were thoroughly engaged, and this made for successful performances at the end of the day.  Huge thanks to Mrs Candler and all those staff who supported her.  Please click here for photos.
In addition to the Drama Day, in her capacity as Key Stage 4 Phase Leader, Mrs Candler took forward the nomination of the new Year 10 trial prefects; which has been based solely on the collection of prefect points.  The trial prefects are aware there are high expectations which come with the prefect privilege, not to mention the possibility of applying for Head or Deputy Head Boy or Girl.  Having walked through the ICT suite whilst Year 10 were at work, I know some are already working on their application.  I hope all perform their duties with due diligence and are proud to hold the position.  All pupils are aware of the process from here on in terms of further possible trial prefect appointments, and how the permanent prefects are appointed in September.
Also this week, Mrs Long and the Year 9 pupils hosted some German exchange students.  This was a fantastic opportunity (or should that be fantastische Gelegenheit) for improving language skills by working through a number of learning games.  My gratitude goes to Mrs Long for the time spent on organising this event.
In and out of lessons this week I have encountered many questions being posed – some by teachers, other by pupils, these have included: what caused the growth of market towns; how do you present a scatter graph; what are the key features of Medieval Villages; what is a surd; how does a number system benefit IT; is the UK divided?
A busy week for the humanities faculty this week as on Monday, senior school pupils were invited to take part in a competition to design a Geography themed mural for one of the classrooms.  Then on Tuesday, pupils in Year 7 enjoyed a trip to Dover Castle, and came back come back knowing the difference between crenellations and machicolations, not to mention having had a lot of fun.   Let hope a question on crenellations and machicolations appears in the end of year exam.
Looking ahead, one of our Year 10 girls who is pursuing the Duke of Edinburgh Award, has been organising support for the Colchester Food Bank.  As a result, I have invited a representative from the Food Bank to deliver assemblies on 16th and 17th May.  The follow up to the Food Bank assemblies will be the opportunity for pupils to make appropriate donations on Friday 20th and Monday 23rd May.  More details to follow.
I take this opportunity to extend best wishes to all those pupils preparing for the English exam next Tuesday.  Have a great long weekend.
Published on: 29th April 2016