MR CROYDON'S SENIOR SCHOOL BLOG 27TH MAY 2016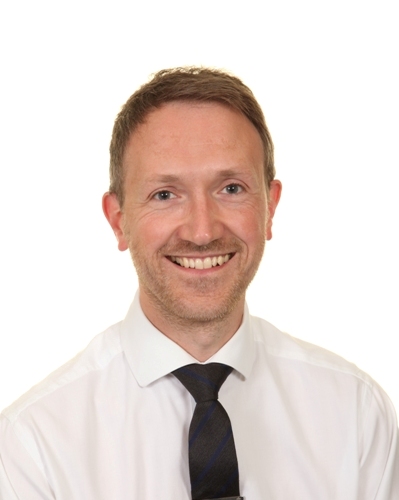 Sitting at my laptop and reflecting upon the last week of this half term, one aspect of the week immediately springs to mind, external examinations. Collectively, the hours spent by pupils in Years 10 -13 sitting exams this week, is a significant three figure number.  The positive notes at the end of the week are that Year 10 pupils have now finished all their external exams for this year, and that many Year 11 pupils have completed the majority of their exams.  Hopefully pupils will appreciate the importance of revising as much as possible over the half term week in preparation for the final push – after all, post exams the pupils can look forward to the Year 11 Prom and a very long summer holiday.
Of course it has not just been external exams which have featured in my week, there have been plenty of other activities and exceptional lessons taking place in and around school.
On Monday, Year 9 walked to the First Site in Colchester to enjoy a visit to a Pop Art Exhibition.  Whilst there, pupils had the chance to peruse Andy Warhol originals donated by the Tate Gallery, as well as other original pieces of art created by local artists.  To benefit the pupils' experience, guides were on hand to provide further insight into the art work on show.  Following the exhibition viewing, all pupils went to the Minories for tea and cake.  One of the exhibition guides commented that the Colchester High School pupils were fantastic, attentive and polite, which made the group the "best school group I have ever taken round".  High praise indeed, but thoroughly deserved I am sure.  Pupils then walked back to school to resume lessons.
Having started the week with a trip, why not end with one too.  Hence on Friday morning, Mr May left school with the majority of Year 8 pupils with a view to seeing A Midsummer Night's Dream at the Globe Theatre.  A very fitting trip given the 400th anniversary of Shakespeare's death being celebrated this year.
For those who know their Shakespeare: I have a reasonable good ear in music: let us have the tongs and the bones.
Well the tongs and bones were out in force on Thursday evening, as Mrs Romero-Fernandes, ably assisted by Mrs Sillett, supported pupils in the delivery of the Summer Concert.  Yet again, the highly talented musicians at CHS treated a full audience to accomplished renditions of a range of musical pieces.  From 'Korobeinki' to 'Nuvale Bianche', from solos to choirs, from African Drums to Ukuleles, all performances were of an exceptionally high quality.  I had the good fortune to see the pupils in rehearsal earlier that day, and the sense of professionalism, perfectionism, camaraderie, mutual support and concentration was heart-warming.  Congratulations to all those involved, as well as thanks to all those staff involved on stage and behind the scenes both in the lead up, and on the night.
Dropping in on some lessons this week, there was a point at which I wondered if there was a conspiracy to link lessons to animals.  In a Year 7 Music lesson, pupils were practising chords to 'My dog has fleas'.  Elsewhere in the workshop, pupils were asked to use a Gerbil trimmer to cut high impact polystyrene.  Whilst in science, pupils were discussing respiration in animals.  The link became tenuous when I walked in on a German lesson where pupils were perfecting their vocabulary in order to complete a worksheet entitled 'Du bist ein Monster!'  However, it was the maths department who dispelled the idea of any such conspiracy, as subjects being taught by this department this week included Pythagoras's Theorem and simultaneous equations.
Plenty of sporting events took place this week too, and as always, my congratulations go to all those who achieved personal triumphs.  Not to mention a thank you to the Charity Council for organising the Dodge Ball competition this week, when all funds have been received and counted, I will let you know the grand total.
As you may know the CHSA held their meeting on Friday of this week, and high on the agenda was the plan for Royal Cream Tea which sounds like it is set to be a thoroughly enjoyable and memorable event. The meeting gave all those in attendance a chance to reflect upon how almost £12,000 of funds have been spent across the school this year, as well as an opportunity for some further exciting bids, all of which gained support.  I shall not spoil the surprise of how additional money is going to be spent over the summer and into next term, but I can assure you that all pupils will benefit from the projects which lay ahead.  The CHSA work diligently for the benefit of the pupils from Nursery to Sixth Form, and both staff and pupils really appreciate all the committee's efforts.
Finally, looking ahead, there is still plenty organised for the next half term, including our annual Prize Giving.  A letter of invitation to the Prize Giving has been sent to all parents and guardians this week, and I am sure the event will prove to be a great opportunity to muse over, and celebrate pupils' achievements from the current academic year.
In the meantime however, best wishes to all for an enjoyable half term holiday.
Published on: 27th May 2016