MR CROYDON'S SENIOR SCHOOL BLOG 24TH JUNE 2016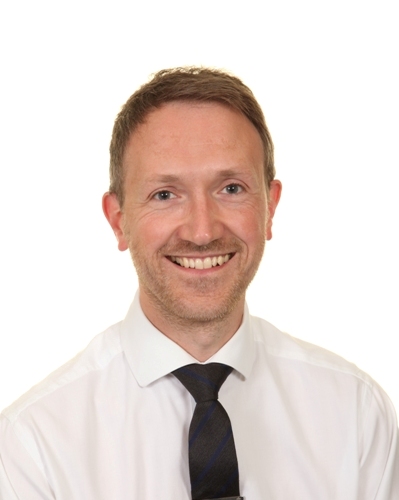 Those parents who have tried to get in contact with me this week will know from my 'Out of Office' reply that I have been out of school for part of this week undertaking First Aid training.  Having staff trained in administering First Aid remains very important within Colchester High School, and this week gave an opportunity for having a few non-teaching staff to be either trained or have training updated.
However, I have not been out of school all week, and therefore, have still been able to keep an eye on what has been taking place. Monday was a very busy start to the week as it was the turn of some of the Senior School musicians to take assembly – 15 minutes of showcasing the talented musicians and what they have been working on this year with Mrs Romero-Fernandez, Mrs Sillet, or with some of the peripatetic teachers.  Every time I watch our consummate musicians perform I am lost for words by their accomplished performances; this week was no exception.
Whilst Years 7 to 10 were ensconced in the hall for assembly, Year 11 Historians were filing into the exam room for their final exam, and Year 5 pupils from feeder schools were arriving for a Year 5 Taster Day in the Senior School.
The Taster Day was a huge success as measured by the smiles at the end of the day, although these pupils, alongside current senior pupils, missed out on outdoor Games as the rain showed no sign of letting up – someone remarked it must be about time for Wimbledon, I think that person was right.  At least the weather picked up on Tuesday, allowing for our Cricket team to journey to Northampton to play in a Cognita based one day cricket tournament.  The Colchester High School team were one of six, and it was great to see they returned with some silverware.
Wednesday as always, the School Council met at lunchtime and, thanks to Mrs Hoddell, I was able to address the council via a written response.  There are a number of pupils who have diligently attended the fortnightly School Council meetings without fail, and my gratitude goes to those pupils. There has been a great deal achieved through the work of the council, and I hope the members feel they are appropriately rewarded for their efforts.
Lessons this week have ranged: from exploring how children suffer from poverty to dissecting a heart; from exploring anti-Semitism in the modern world to discussing the advantages and disadvantages of online shopping; from what needs considering when deciding where to locate a road bypass to in-depth analysis of some of the characters in the book, Lord of the Flies. As always, this is just a snapshot.
Now, as the week draws to a close, all year groups still have much to look forward to in the remaining weeks of term.  The final Year 11 exam is set to take place next week.  Year 10 pupils can look forward to 2 weeks of valuable work experience; some of course are also set to travel to Berlin for the cross-curricular History and German trip.  Some Year 9 pupils are signed up to Mr May's trip to Stratford upon Avon, whilst in the following week we are delivering a curriculum week which will be focused on 'Diversity'.  Some Year 7, 8 and 9 pupils will be taking part in the ever popular PGL trip.  With so many trips going out over the next couple of weeks, I look forward to hearing the feedback and anecdotes from the pupils.
Additionally, on Monday of next week, the next day long drama extravaganza for Year 7 pupils has been planned.  The day will culminate in a performance of a 'Shakespearian spectacle'. Year 9 will also benefit from a drama extravaganza on Tuesday of next week.
All of the above of course will take place in addition to on-going lessons.
Finally for this week, anyone who reads my blog regularly will know that I never name individual pupils – this is not about to change.  However, I would like to congratulate one of our pupils whose karting successes have enabled him to qualify for the Iame World Finals at Le Mans in October.  This is a great achievement for which I wish him all the best.  There are many pupils attending CHS who enjoy great success outside of school in a variety of areas from music to sport and beyond. I hope all pupils feel the staff at CHS support their endeavours whether they are pursuits originating from within or outside of the school.
Best wishes for the weekend.
Published on: 24th June 2016