MR CROYDON'S SENIOR SCHOOL BLOG 23 SEPTEMBER 2016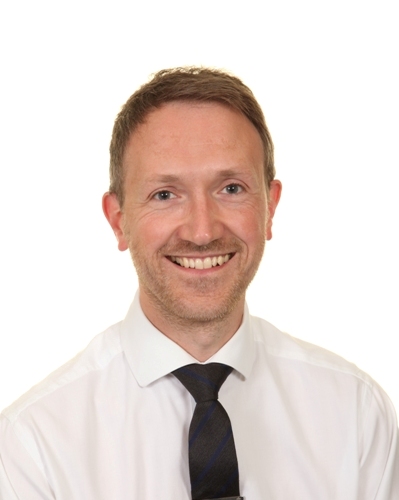 Most likely it was the look of apprehension, not to mention surprise and disbelief, on the face of a Year 7 pupil sat in the hall that has been the most memorable moment for me this week.  What caused this pupil's reservations and trepidation?  Being handed a silver medal from the London 2012 Olympics, and being told he could take it and then pass it around the rest of the year group.  This having been done, perhaps it was not surprising there was less anxiety, though still a lot of excitement, when a pupil on the other side of the hall was given a gold medal from the recent Rio Olympics to hold and hand round.  Yes this week we were incredibly fortunate to be able to host a visit from Saskia Clark, the British sailor who competed in the 2008, 2012 and 2016 Olympics, and I have no doubt the inspirational talk which Saskia gave will be remembered by the pupils for some time to come.  This visit was organised by Miss Banks, and I am sure I can safely say that everyone both enjoyed the afternoon and was extremely grateful to Miss Banks for having organised this special assembly.
Morning assemblies this week have featured raising awareness of Cancer, post-16 choices and marginal gains, and again left pupils with much to think about.  All pupils were reminded they can approach teachers to talk about any issues which arise or are covered in assemblies such as the raising awareness of Cancer.
A guest speaker was also in school on Monday.  Dr Katie Steckles, a mathematician who journeyed down from Manchester to deliver thought provoking and exciting talks to Years 7 – 10.  I had the pleasure of being part of the session delivered to Year 8.  Having looked at aspects of geometry, the pupils were guided through making a 3-D dodecahedron entirely from paper – undoubtedly the pupils seemed to enjoy very much the session.  My thanks go to the entire maths department, and in particular, Mrs Hewes, for organising this event to foster a love of maths in the pupils.
Monday evening was the 'Meet the Year 7 Teachers' evening, during which parents of the new Year 7 cohort had a chance to put faces to names, and gain further insight into what their son or daughter has been up to over the first couple of weeks of term, as well as what else there is in store for this term.  There was a real buzz of enthusiasm in the hall from both parents and staff, and in short, it was a highly successful evening.
There are of course many other events coming up, such as the CHSA AGM and Macmillan Coffee Morning which is always a very well attended and enjoyable event.  Furthermore, on Saturday 1st October, the school will open its doors for the first of the 2016-17 'Open Mornings', and current Year 11 prefects have been addressed regarding their support as tour guides on the day.   I know however, that an events calendar has been sent to parents and guardians so I need write no more about upcoming events, other than that I hope to have a chance to meet with as many parents attending events as possible.
The Charity Council met this week under the guidance of Ms Stanton, and started by reflecting on the successful fundraising undertaken last year.  To date, £2000 has been raised in support of CRY, and there are a number of new ideas being mooted as possible fundraising events for the current year.  As always, staff versus pupils sporting events have been suggested – I hope the new staff know what will be expected of them, perhaps I should have mentioned something during their induction.  That said, Mr English's performance in the sponsored staff bleep test last academic year is one that went down in the annals of staff almost going beyond the call of duty – it remains a hard act to follow.
Dropping in on lessons this week has, as always, given me just a glimpse of the excellent teaching and learning taking which place – this week I have seen pupils completing writing frames with facts about the Viet Cong, others debating the purpose of keeping pets, whilst others I have been seen discussing the impact of blogging (obviously of interest to me), and working through the rules of indices.
Some of you may have seen the BBC news item focusing on the NSPCC's latest warning about the internet – if you have not seen it, here is a link: http://www.bbc.co.uk/news/education-37406518
Educating pupils to keep themselves safe online remains an important part of the safeguarding messages we give to the pupils through assemblies and across the curriculum.
Best wishes for the weekend.
Published on: 23rd September 2016