MR CROYDON'S SENIOR SCHOOL BLOG 22 JANUARY 2016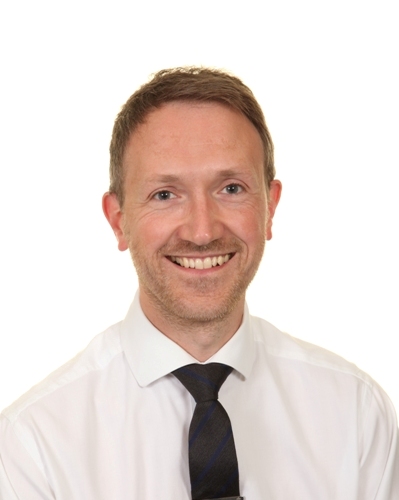 This week has seen many visitors to the Senior School (and Lower School) as we opened our doors to prospective parents for two Open Mornings.  Additionally, we played host to visitors from our parent company, Cognita.  Whenever visitors come, irrespective of their purpose, I am always proud to see how the pupils present themselves, answer questions in an articulate way, and demonstrate how the Colchester High School environment has enabled them to grow in confidence.
Pupils chosen at random were asked by visitors about: pupil safety; how teachers support pupils to meet high expectations; how staff at the school develop understanding of social, moral, spiritual and cultural issues; how fundamental British values are promoted; sporting and academic achievements.  Interspersed amongst these conversations were many complimentary remarks about teachers and how they are willing to support pupils both in and outside of the classroom, as well as engaging anecdotes about specific lessons and teachers.
My drop in on lessons this week gave me an opportunity to sample learning across Key Stages 3, 4 and 5.  In Key Stage 3, the MFL department were teaching pupils about bedroom furniture – not just how to pronounce the names of items in French, but also how to use the vocabulary within conversations and written text. Within Key Stage 4, I dropped in on a discussion about the features of the heart and circulatory system as a follow up to the heart dissection conducted last week.  Whereas in art, pupils were adding the finishing touches to their Henry Moore sculpture inspired artwork.
At the Sixth Form, I dropped in on an AS Product Design lesson in the computer suite where pupils were being supported to produce an electronic GANNT chart, whilst downstairs in A2 Business Studies, the social impact of a recessionary gap was being discussed.
Both Key Stages 3 and 4 were treated to an outside speaker this week, as pupils had a chance to learn more about the charity CRY, why it is such an important charity in terms of raising awareness of Sudden Adult Death Syndrome, and how it has helped with regard to raising awareness in young persons.  It was a very engaging assembly, and it served to highlight why the Charity Council chose CRY as the nominated charity to support this academic year.  There is currently a long waiting list for booking group screenings however, the school will continue to raise money in support of CRY with a view to being able to host a screening for current pupils.  More information regarding this opportunity will follow.
As has been mentioned before, Year 10 pupils will sit trial exams next week for some subjects, and in class practice exams for other subjects.  New for this year is an additional set of English and Maths trial exams being organised for the current Year 11. The results of these trial exams, together with updated predicted grades, will form the basis for the additional intervention parent consultation evening for Year 11 which is scheduled for Tuesday 15th March 2016.
As mentioned in my last blog, Tuesday 9th February is Safer Internet Day.  This year will be the thirteenth edition of the event, and to mark this globally recognised day, a competition is being run which enables all young people to play their part for a safer internet.  The day is providing an opportunity to promote positive uses of technology, and to consider how youngsters behave, communicate and post in a positive way.  Entrants to the competition are required to provide a positive e-safety tip which can be tweeted from the Colchester High School Twitter account to #esstips (@ColchesterHigh).
Elsewhere with regard to e-safety and education this week, was the news that Education Secretary, Nicky Morgan, is launching a website to help parents worried about children who they fear could join Isis.  I am sure this is something which will be explored further as these, and other issues of current relevance, are addressed within the curriculum and the wider workings of the school.
Preparations are in place for the entrance assessments which are being held in school on Saturday morning as external applicants from a number of feeder schools look to gain a place in Year 7 for September 2016.  I hope this will provide an opportunity to chat with these prospective pupils and their parents.
Whatever you are planning for the weekend, I hope it proves enjoyable.
Published on: 22nd January 2016