MR CROYDON'S SENIOR SCHOOL BLOG 22 APRIL 2016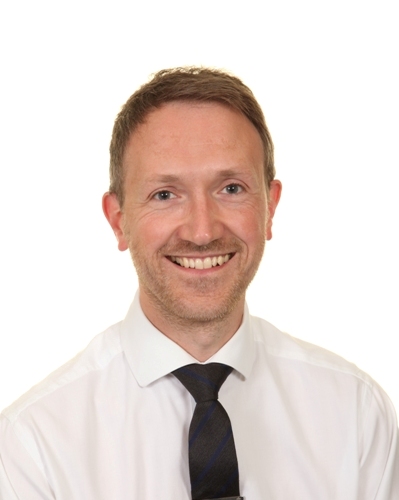 I extend a sincere warm welcome back to all the pupils and staff this week, and I shall reiterate this in my 'Welcome Back' letter which will be sent to parents on Monday 25th April.  Although this week has not quite been an entire week for pupils, Monday served to be a valuable day for on-going staff training.  In actual fact, many staff were in school over the Easter break, much of which was for the purpose of delivering GCSE exam preparation sessions.  What was very encouraging was the number of pupils who attended these additional sessions, in particular the maths sessions delivered by Mrs Martell-Smith, Mrs Hewes and Mrs Milburn.  I am sure all those pupils who benefitted from holiday sessions are grateful for the time given up by the teachers.
Tuesday morning the pupils were waiting for the front and back gates to be unlocked, and as soon as they were, in came the pupils ready and eager to return.  The first assembly of the new term was delivered to Key Stage 4.  Whilst this assembly made some reference to the importance of the current term, the key focus was on the rationale behind having a school uniform and why it is considered important that pupils adhere to our uniform code. Ensuring pupils adhere to our uniform code is an aspect of schooling about which I, and my staff, feel strongly.
Wednesday saw the first of the pupil led transition assemblies which this week, was delivered by pupils from Miss Ezekiel's Year 8 form group.  The audience comprised pupils from Years 6 and 7, and the presentation itself was well rehearsed, detailed and thought provoking.  Next week, Mrs Cooper's Year 9 form group will take responsibility for delivering the assembly.  Whilst this week's assembly will be a hard act to follow, I have walked in on 9C practising their presentation during both morning registration and lunchtimes, and I have been impressed with what I have seen.
There have been other pupils involving in speaking in front of an audience this week and, without doubt, they have done themselves proud.  A team comprising three Year 10 pupils gave a fantastic performance at the St Mary's Senior School Annual Public Speaking Competition. One pupil took on the role of host; a role which I am told, he fulfilled in a calm, reassuring and professional way. The second member of the team delivered a fluent talk on 'Materialism' without notes which captivated the audience.  The third team member delivered a lively, amusing and skilfully relaxed, proposal of thanks.  This superb performance was sufficient to see off the stiffest competition in order to secure the shield for Best Team.  Since personally congratulating each of the boys on Thursday morning, they have been inundated with requests to deliver their performance within forthcoming assemblies.   Who knows what success may come next for these three talented individuals.  My gratitude extends to Mrs Hampson who has been pivotal in preparing and supporting these pupils to develop their public speaking skills.
As you know the week has culminated in a non-uniform day in aid of supporting those staff running the London Marathon this year, and the charities for which they are raising money.  I am sure Mr Young will be able to inform parents of how much money has been raised when this has been finalised.  I wish them success in their fundraising endeavours, and an enjoyable marathon experience.  As part of the association with raising money for CLIC Sargent (the UK's leading cancer charity for children and young people, and their families), we welcomed back a former pupil who is an inspiration to us all.
Looking ahead to next week, Mrs Candler has organised and will be delivering, the next Year 8 Drama day – I am hoping I will get an opportunity to see some of the finished performances in the afternoon.
Finally, I hope all parents and guardians have read the School Watch report sent out on school comms regarding suspicious incidents in this area.  You may be interested to know the local Daily Gazette has reported this week on a suspicious Instagram account user also in this area.  The user has been reported as having been causing concern amongst pupils of local schools.  It pays to be both aware and vigilant.
I wish you all an enjoyable weekend.
Published on: 22nd April 2016