MR CROYDON'S SENIOR SCHOOL BLOG 18TH MARCH 2016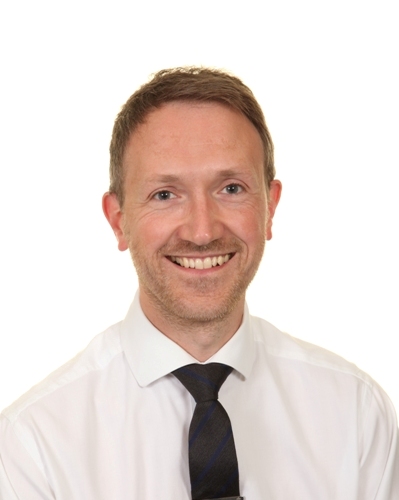 An assembly about respect for others was delivered by Mr Rayner to Key Stage 3 to get the week started.  At the end of the assembly there was a very special award to present.  Mrs Beard was awarded the employee of the year award for continued hard work and support to the school for 27 years. There was time for a photo opportunity with the local press with many of our pupils appearing alongside Mrs Beard.  I congratulate Mrs Beard on her unerring dedication to the school.
Later in the day on Monday, staff and parents were treated to a superb Spring Concert organised by Mrs Romero-Fernandes and Mrs Sillett, not to mention ably assisted by a number of staff behind the scenes.  The level of musical talent was overwhelming and made the concert thoroughly enjoyable.  There were so many superb performances that it would be wrong to single out any one performance. The breadth of material was spectacular, and the evening closed with a performance which saw the staff choir join the Senior School Choir for a rendition of 'Let it Be'.  The entire event was met with rapturous applause.
Some of the Senior School performers picked up their ukuleles, warmed up their vocal cords and prepared to tinkle the ivories again on Tuesday morning, as the musicians delivered a celebration of CHS musical talent for the Key Stage 4 assembly.
Newly introduced for this year was an additional consultation evening for parents as a last opportunity to meet formally with teachers ahead of the exam season.  A final set of predictions was prepared for each pupil.  The sheet of predicted results was then sealed in an envelope and personally addressed in an attempt to emulate what it will be like to receive the actual grades achieved from exam boards on GCSE results day, later this year.  As always, it was great for me to have an opportunity to meet with some parents and to discuss academic progress.
Other after school events this week aside from clubs and lessons have included sporting fixtures which I know have been much awaited by those pupils taking part.  I know the pupils have been very proud of their successes, and I too, am equally proud.
Elsewhere during the school day, a room was set aside for the ESB exams being taken by Year 10 and 12 pupils.  I have since had an opportunity to speak to some of those involved and I was impressed by the range of topics being covered – I have no doubt the pupils performed to a very high standard.  Whereas on Friday, all of Year 9 have been being given a chance to take part in a Public Speaking Competition as kindly organised by the English department. Meanwhile the first of the Year 11 Art exams was taking place and, having previously seen the quality of work produced by our Year 11 artists, I am confident they will produce some outstanding pieces of work.  Best of luck goes to the cohort taking the exam next week.  Also taking place next week of course is the Ski Trip – I sincerely hope this is an enjoyable experience for all those involved.
Within the classroom, lessons I've sampled have focused on: the different types of blood vessels; how to speed read with accuracy; the different stages of a river; variations in packaging; how to memorise conjugated verbs. There was one lesson I was observing during the week when all of a sudden I heard emanating from a nearby classroom, an air raid siren.  Having subsequently remembered Year 9 pupils are studying the Home Front in World War II during History lessons; all of a sudden the siren did not seem so much out of place.  Furthermore, this was not my first unexpected encounter with History lessons this week, as I stumbled across a re-enactment of the Battle of Britain on the playground earlier in the week.
Exciting news for next term is that Year 7 pupils will have the opportunity to join a new debating club which will run on Thursday lunchtime starting 21st April.  There is of course a lot more to look forward to next term for all year groups.
As next week is not a full week, my blog will return in the new term.  In the meantime let me take this opportunity to wish all pupils, parents and guardians a thoroughly enjoyable and relaxing Easter break.  I look forward to welcoming the return of pupils on Tuesday 19th April, by which time all the anticipated additional chocolate will have long been consumed.
Published on: 18th March 2016