MR CROYDON'S SENIOR SCHOOL BLOG 17TH JUNE 2016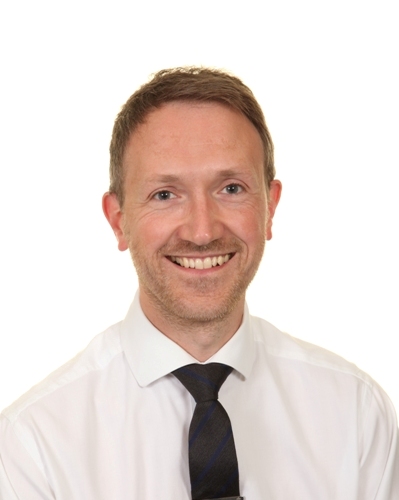 Anyone who has any association with a Year 9 pupil this week will know that with the exception of Wednesday, the days have been focused on end of year assessments.  On Tuesday of this week the assessment was for RS.  However, Tuesday's was a very particular type of assessment – it was the pupils' first introduction to a trial examination.  A trial exam is one which is prepared for and sat under the same conditions imposed for an external exam.  I was so impressed with, and proud of, all the pupils as they:  mustered appropriately in the playground beforehand; listened to instructions including those about deliberate and accidental malpractice; adhered to instructions; treated the situation with all seriousness; filed into the exam hall as per the seating plan whilst observing the expected code of conduct; sat the exam with due regard for all expectations.  When pupils emerged from the exam hall, they were full of discussion about the questions in the paper – whilst this sort of post exam analysis amongst contemporaries can lead to doubts and worry about something over which they no longer have any control, it served to confirm in my mind the seriousness and due diligence with which they had treated the exam.  I hope the results will reflect the pupils' true potential in this subject.
Of course any mention of this week would be incomplete with mentioning the highlight of the PE departmental calendar, Senior Sports Day. The day provides an opportunity for pupils to support one another and their Houses in pursuit of athletic achievements. Staff had been assigned their duties for the day, and for me that began with ensuring the food for the pupils was collected from the kitchens and transported to the garrison track.  As parents were gathering in the stand, and all were hoping the showers would hold off for the morning, pupils were assembling in their house pens.  Those present I am sure would have noticed the banners and placards made to support the Houses – these had been prepared by Year 7 pupils on Tuesday who, for the first time, were given a pep talk about Sports Day and an opportunity to enter into the spirit of the day by preparing rallying slogans to support the House competitors.  I am often asked: "What House are you in, Sir?"  This remains a closely guarded secret, and for this reason I shall refrain from mentioning the performance of the Houses however, what is worth noting, is that there were many personal triumphs on the day, not to mention the breaking of a school record.
Some of the pupils wanted me to run in the staff relay race, for which it was probably just as well there was a B team in which I could run.  Running the home straight leg there was no escaping the watchful eyes of parents, staff and pupils.  That said, if you saw me run you will probably agree with me when I remind everyone that it is the taking part that counts.  It is all too easy to forget how much work goes into preparing an event such as this, and I take this opportunity to thank the PE department for their efforts, including and extra special 'Thank You' to Mr Dowson.  Please click here for photos.
Away from PE and end of year assessments, the learning continues.  Lessons for pupils this week have covered a range of activities such as: a study of branding and advertising at the European Championships; extracting DNA from kiwi; collaborating to produce interpretations of scenes from 'A Midsummer Night's Dream'; investigating the pros and cons of the European Union; discussing the question 'Did the rich make the poor?'; looking at e-safety on 'Stop Cyberbullying Day'; considering whether the dropping of the atomic bomb was justified.
Additionally, I dropped in on one of the Year 10 GCSE Art groups this week and unquestionably the pieces I saw in the work books are phenomenal.  Stopping to chat to a few pupils about their work, they were able to talk me through why certain styles had been chosen for study, as well as how they had interpreted such pieces.  I hope there will be a point in the future when these books can be on show to a larger audience.  In short, the school boasts some extremely talented artists.
I would like to thank all those who were able to complete the parental survey this week.  Parental views and questions are always important, and as a follow up, I have been responding to some of those questions which have been posed.
My safeguarding consideration this week is the recognition of 'Stop Cyberbullying Day' which has given tutors (as well as ICT teachers within the Year 8 curriculum) the perfect reason to spark discussions amongst tutor groups as to what constitutes cyberbullying, and how to guard against it.  For the benefit of parents, guardians and teachers, the warning signs that a child is being bullied online can include secretive internet usage, subdued behaviour or in worse cases, self-harm.  As always, it pays to be aware.
In signing off I wish you all a thoroughly enjoyable weekend, and for those of you who are a Father, I hope Sunday proves a special day.
Published on: 17th June 2016