MR CROYDON'S SENIOR SCHOOL BLOG 16TH SEPTEMBER 2016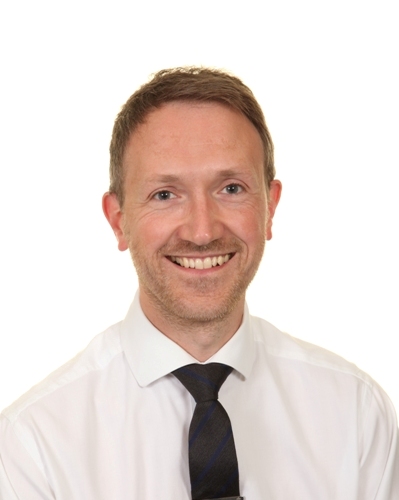 I can't believe how quickly this week has passed and that it is once again time for me to sit and reflect as I write my latest blog.  This week has been drawn to a close with the school photographers on site to take individual photographs – for those parents and guardians who like to take advantage of the family shots, the photographers will be returning later in the term.
There have been three Senior School assemblies this week, the first of which I delivered on Monday to Key Stage 4.  My assemblies focused on long term aspirations and how striving to be an outstanding learner will aid pupils to work successfully towards fulfilling their aspirations.  Resilience, pride and independence were amongst the attributes considered necessary to make an outstanding learner, and I hope pupils took note of the message in order to help them achieve to their full potential.
For some Year 11 pupils their aspirations over the last few years have included aspiring to have the honour of prefect status conferred.  As you will likely know, the Head and Deputy Head Boys and Girls were named at the Senior School Prize Giving at the end of the summer term however, for the remaining members of the prefect team, the names were announced and the ties handed out during Monday's assembly.  By way of reintroducing a previous tradition, House and Sports Captains were also announced.  Whilst responsibilities such as undertaking specific duties come with the prefect status, so too do privileges, most notably the exeat.
As well as Key Stage 3 pupils receiving an assembly about being an outstanding learner, they also received an assembly delivered by Mrs Long in support of the charity Help Refugees.  Mrs Long's assembly went some way to highlighting the plight of many of those caught up in the current refugee crisis, as well as explaining how provision of humanitarian aid will benefit the refugees and displaced people in Greece, Lebanon and France.   I know a letter was sent home detailing how and when pupil donations can be made in support of this charity, and I hope making such donations is something which many pupils will feel able to do.
As always, the days have afforded opportunities to drop in and out of lessons and observe the positive learning taking place.  This year I could comment on my own lessons, as I have been fortunate enough to get back in the classroom myself in the capacity of a teacher.  However, I prefer to let my pupils be the judge of my lessons, and instead, I will focus on the learning taking place elsewhere in the school.  The lessons I have had occasion to observe have included those for Graphic Design, ICT, Science, Maths, PE and Geography, for which topics being studied have included: how to set up and use a light microscope (including the preparation of Allium cepa slides); bottle design and its benefit to marketing; estimating square and cube roots; efficient internet searching.
The weather of course will not have escaped your notice, and I never would have imagined that in mid-September there would be a need to call shirt sleeve order – I think however, temperatures are likely to be more conducive to effective learning from now on.
As always there is plenty to look forward to in the ensuing weeks, with notable highlights for next week including the Year 7 'Meet the Teachers' evening on Monday, and the visit to the school by an Olympic Gold medallist who will address all year groups in turn.   I am told also that the visiting Olympian will be bringing her Olympic medals with her to show the pupils, which should make for a truly unforgettable experience.  My thanks go to Miss Banks for organising the visit.
As with blogs from last year, I will end with some safeguarding related news.  This week the news focuses on the £4.4 million government funding which backs projects, including the Tootoot app, to let children use screenshots of online abuse to report bullying.  'Tootoot' is an online platform providing 24-hour support to young people who are victims of bullying or online abuse, and you may recall my mentioning at the end of last term that the school has signed up to using this platform as an additional means for pupils to seek help regarding safeguarding concerns they may have.
Best wishes for the weekend.
Published on: 16th September 2016