MR CROYDON'S SENIOR SCHOOL BLOG 15 JANUARY 2016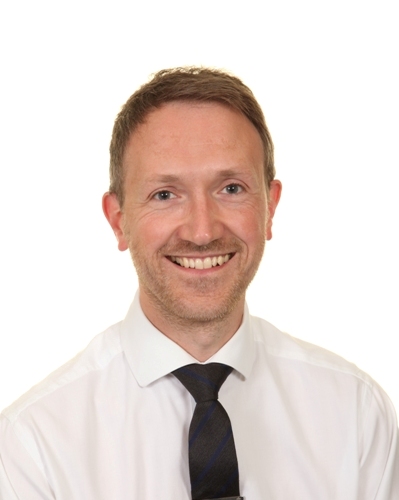 Plenty taking place across Key Stages 3, 4 and 5 as always.  Sixth Form pupils have been receiving the results of their trial examinations, whilst Year 10 pupils edge ever closer to their first experience of the examination process. For Year 8, I have been reading through all reports and writing my comments, alongside final quality assurance checks.
For Year 9, planning of the newly introduced Year 9 Options Evening is in full swing.  Booklets for parents or guardians to assist sons or daughters through this important process are being produced with the support of Heads of Departments and Faculties.  Making choices about studying subjects which can impact on post-16 choices and beyond, is undoubtedly something which requires much thought.  The Options Evening will form a crucial part in the CEIAG calendar (Career Education Information Advice & Guidance).  I believe with the advice our specialist and experienced teachers can provide, when taken with due consideration being given to the pupils' skills and career goals, it will be possible to ensure the right pupils follow the right courses at Key Stage 4, and thereby achieve successful outcomes. Needless to say the same applies to Year 11 pupils applying to our Sixth Form – again the impartial advice and guidance we can offer should lead to the right pupils following the right advanced level courses.
Results are now being collated from the recent pastoral survey conducted across the Senior School, and these results will be shared and discussed in due course.  An initial look at the surveys highlighted a number of areas of which the school should be proud, whilst some comments made by pupils provide the basis for discussions with: individual pupils, the school council, the Senior Leadership Team, parents or guardians attending the next Parent Engagement Group meeting.
In and out of lessons this week, I had a very interesting conversation with a Year 9 pupil about the causes of the Russian revolution.  What was great was that pupils had only just started learning about this topic, and yet were confident to answer in depth and add to one another's answers.  Mrs Croydon has just taken on this group having returned from maternity leave, and if this level of engagement in her lessons continues, pupils are set to make excellent progress.
Elsewhere around the school I saw Mr Abbott preparing for a heart dissection with Year 11 – this was always a lesson I used to enjoy delivering, and from what I could see, the Year 11 pupils were gaining greatly from the opportunity.
As always I get a chance to share with you just a snapshot of the week, and I know there were many other equally exciting activities and lessons taking place.  Hopefully our pupils go home and share personal stories of exciting lessons and extracurricular activities.
Year 7 had their parent consultation evening this week which, for many, was the first such evening at CHS attended by parents and guardians.  As always such evenings are vital for teachers celebrating the pupils' achievements and progress, not to mention agreeing on the next steps for further improvement.  Feedback forms indicated this was a wholly successful evening.
From a safeguarding perspective, there was an article published in the Gazette this week which is worthy of being alerted to: Warning issued after primary school pupils approached by suspicious man in a van.
Other safeguarding news which has been of interest this week in relation to e-safety has included the following articles: The Conversation – How children feel when journalists exploit their social media profiles; The Guardian – Why are British kids so unhappy? Two words: screen time; The Money Pages – Children as young as four are surfing the internet unsupervised.
Whilst looking ahead, the thirteenth edition of 'Safer Internet Day' is set for Tuesday 9th February, for which the theme is 'Play your part for a better internet'.  I am in discussion with the new Senior School Phase Leaders as to how we will support raising awareness on this particular day, although it is an area of concern constantly covered within the curriculum, during assemblies and through discussion in morning registration periods.
In closing, I note the temperature outside seems to be getting ever colder.  Consequently, I am left wondering if the school will have to implement the extreme weather procedures in the ensuing days.  Whether we get extreme weather or not, have a great weekend.
Published on: 15th January 2016