MR CROYDON'S SENIOR SCHOOL BLOG 14TH OCTOBER 2016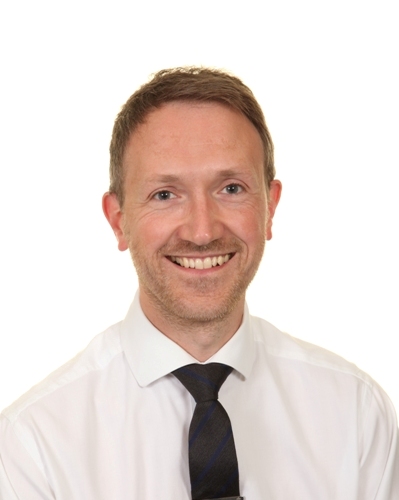 "Sticks and stones may break my bones…" was the children's rhyme quoted by Mr Burridge when delivering his assemblies this week to key stages 3 & 4.  The assembly looked at why some people make nasty comments, as well as the way in which such comments can cause far reaching damage as once said, cannot be unsaid. Additionally, the assembly looked at how easy it is to put unpleasant comments on social media and implored pupils to think twice before sending messages, not to mention giving consideration to whether they would make the same comments to someone's face, or whether they would like such comments made to them.
As well as being key stage 4 assembly day, Monday was also Wacky Sock Day and bake sale which led to donations and purchases totalling £301.17 – helping the Charity Council edge closer to the target set for the CRY initiative.  Many staff need to be thanked for their help on the day, not just those who supported by wearing Wacky Socks (I am sorry to say Mrs Clarke took photographic evidence of my Wacky Socks which were likened to Mr Tumble's socks – not sure I agree entirely), but also to staff who helped with the bake sale and collections.  In particular Ms Stanton deserves a special mention as she helped organise, promote and run the event.
In the afternoon of Wacky Sock day the Year 11 pupils received a significant part of their CEIAG preparations for college applications as the school hosted presentations from the Colchester Sixth Form College and Writtle College.  Many pertinent questions were asked and answered and as a result, hopefully some pupils went away a bit clearer – needless-to-say however, many pupils are still very much undecided about their next steps, hence the impartial advice and guidance the school aims to provide will continue to made available to ensure all pupils can make an informed decision about their future.  Meanwhile, those Year 10 pupils who are pursuing the Duke of Edinburgh Award were also out of class Monday afternoon as they completed their route planning for the required expedition.
There were trips this week too as Mr May had organised for some Year 10 and 11 pupils to see a performance of 'Much Ado About Nothing' at the Mercury Theatre.  Feedback was that it was a very good production, being very accessible and with the play being re-located from Sicilia to an Essex army town.  Thanks to Mr May for another worthwhile trip.
Letters have gone home this week regarding the forthcoming Year 11 parent consultation evening on Thursday 3rd November.  This is a crucial evening in the Year 11 calendar, and I would ask that all parents/guardians do their utmost to attend.  In advance of the evening pupils should be making appointments to meet with all subject teachers.  Additionally, next week Year 11 pupils will receive a summary of their predicted grades which will support those making 6thform applications.  Furthermore, on Monday all key stage 4 will receive an assembly focused on exam expectations which will revisit the JCQ regulations which need to be met for all external examinations, controlled assessment, coursework and non-examined assessments.  All relevant documents relating to examinations can be found on the school website – please click here.
When dropping in and out on lessons this week I seem to have migrated towards a number of ICT or computer science lessons – I am however glad that I did as I witnessed, for example, a high level of engagement as Year 11 revised the pros and cons of the internet, not to mention feeling somewhat out of my depth observing part of a python programming lesson about which the pupils were able to talk most eloquently and with clear understanding.  Thank you to Miss Ezekiel for these enjoyable insights into this part of the curriculum.
Keeping with the ICT theme, do you know what is meant by 'trolling', 'virtual mobbing', 'sexting' and 'doxxing'?  These are all terms used in a report by the BBC this week which makes interesting reading.
That's it for this week.  One week to half term, but that is one incredibly busy week – I hope the pupils have the stamina to maintain focus on study until the end of next Friday.
Published on: 14th October 2016