MR CROYDON'S SENIOR SCHOOL BLOG 13TH MAY 2016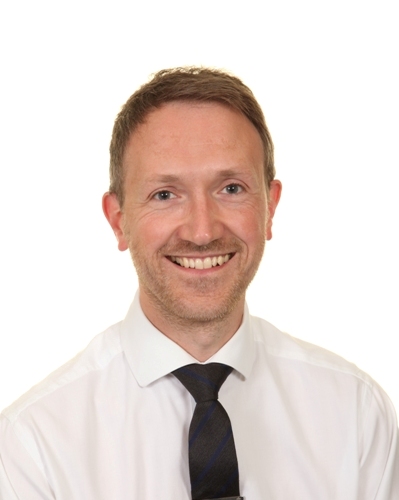 Undoubtedly, this has been a momentous week for Year 11 pupils as they approach the end of many years of schooling ahead of the start of the exam season. All parents and guardians of Year 11 pupils know by now that a surprise breakfast was organised, and that the CHSA kindly subsidised this event.  Hopefully in years to come, pupils will look back on their leavers' celebration day (as well as their time at CHS) with fond memories.  Staff such as Mrs Candler, Miss Danby and Mr Dowson dutifully played their part in helping the pupils reminisce, as did the Head Boy and Girl, who shared their thoughts at the celebration assembly.
In fact, Year 11 pupils had two assemblies this week.  On Tuesday, all of Key Stage 4 had an assembly which drew on the musings of Bill Gates and Baz Luhrmann to look at what people can achieve.  The assembly was drawn to a close with a reading from 'Oh, the Places You'll Go' by Dr Seuss.
It is true to announce now though, that ladies and gentlemen, Year 11 have left the building.  Celebrations out of the way, we welcome them back next week for serious work, serious revision and serious exams.
Monday's assembly had quite a different theme, as Mr Rackowe delivered a presentation to promote the ski trip to Italy planned for 2017.  Mr Rackowe has visited the proposed venue previously, and was able to share pictures from his visit.  The combination of Mr Rackowe's narrative and visual presentation was more than enough to convince me that the trip should prove to be an excellent opportunity to enjoy the scenery, skiing and après-ski.  With a limit of only 40 places, all those interested are encouraged to register interest as soon as possible.
This week's FBV transition assembly was delivered by Ms Garcia's Year 9 form group.  What was great about this assembly was that it was designed in such a way as to ensure all could take part.  The Rule of Law was the theme of the assembly, during which some pupils, additionally shared some very obscure laws.  Once again, the way in which the assembly was delivered, provided a great basis for thought provoking discussion.
Next week, the senior school will host an outside speaker during Key Stage 3 & 4 assemblies, who will be visiting school to discuss the work of the Colchester Foodbank.  It is the intention that collection points will be set up within school on specific days.  All items collected will be transferred to the Foodbank at Moorside, Colchester, by one of our Year 10 pupils as part of her pursuance of her Duke of Edinburgh Award.
All Year 7 pupils have been completing their end of year practice exams ahead of the reporting season.  Additionally, Year 8 & 9 practice exams and reports will follow.  Year 10 pupils will also receive a report this term which, unlike Key Stage 3 summer term reports, will be a short report identifying effort grade and predicted outcome alongside a few brief teacher comments.
On the subject of exams, our talented Sixth Form artists have been completing their practical exam this week. I am sure that if they were able to produce work in the exam to the same standard as their artwork previously on display in our Sixth Form, then they ought to secure an outstanding grade. My best wishes go to all those pupils in Years 10 to 13 who are sitting external exams during the exam season.
Looking ahead, there is plenty to look forward to as always. Letters were sent to parents this week regarding summer sports day, and I am anticipating I will be torn between taking part as a member of the staff team or parent team (on the other hand I could just save any embarrassment and watch from the stand).
Those who read the blog on a regular basis will know it had been my intention to attend the CHSA Summer Ball on Friday 20th May.  Most unfortunately, I find I have to send my sincere apologies in advance as I am not able to be present on the night.  I am sure those in attendance will make good use of the dance floor, and since the choice of venue and menu also look great, it should make for a thoroughly enjoyable evening.
Best wishes for the weekend.
Published on: 13th May 2016