Mr Croydon's Senior School Blog 13th January 2017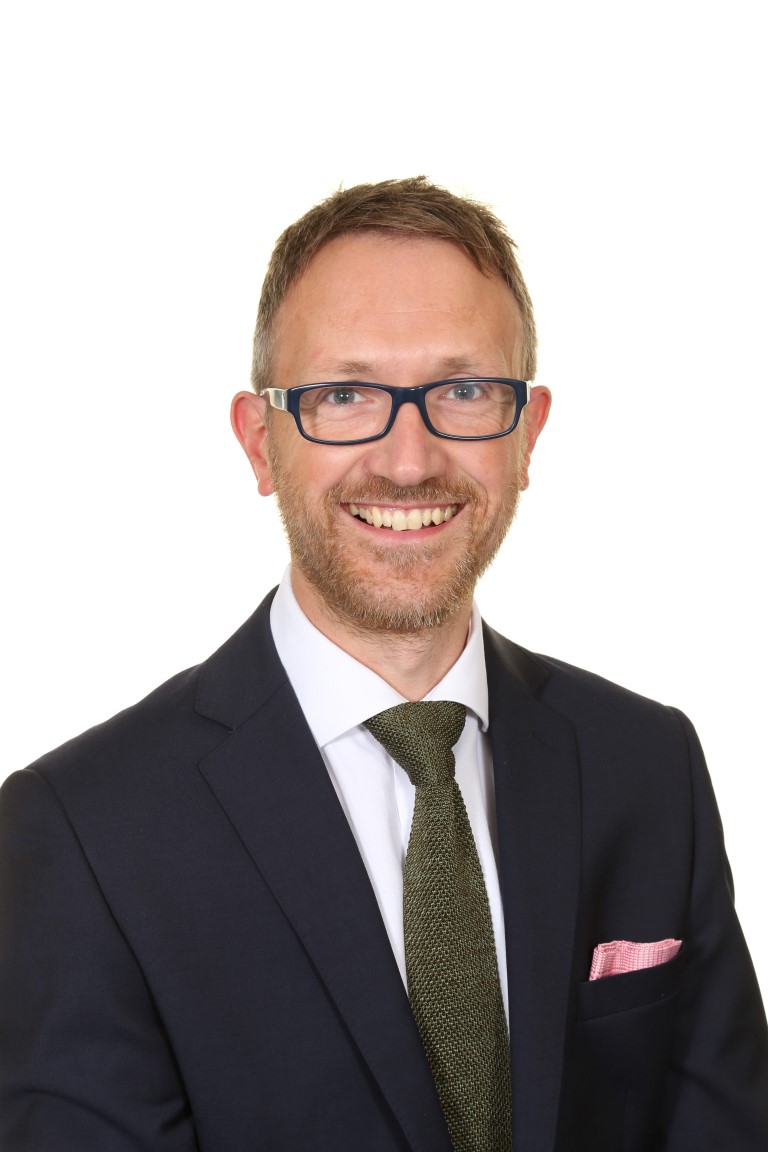 I would to take this opportunity to officially welcome everyone back to school. I have had communication with many parents this week by email, by telephone and in person, but for those with whom I have not yet had personal contact, I wish you a belated Happy New Year.
It is not surprising that since so much has happened in school this week, the holiday seems a long time ago.  Staff returned to school last week, but for the pupils returning on Monday of this week, there has been plenty to keep them occupied.  From discussions I have had with some pupils, it has been a struggle to return to getting up early, though I suspect for many parents there may be a feeling of relief that sons and daughters have returned to the term time routine.
Aside from welcoming back pupils and reiterating the message that the holidays are over, assemblies on Monday and Tuesday of this week provided the ideal opportunity to introduce Health & Wellbeing week which has been organised for next week.  The entire school will have activities and whilst I know separate information has been sent to parents outlining how each part of the school will be getting involved, I just want to add my endorsement to this excellent initiative to improve pupils' wellbeing and educational outcomes.
As all parents know, safeguarding within Colchester High School remains a top priority, and with this in mind, Wednesday assembly slot afforded an ideal opportunity to remind pupils of some key safety tips.  However, I am acutely aware that it is just as important for such messages to come from pupils therefore, it was brilliant to see Mrs Wells's Year 8 form group take a lead on giving advice about staying safe online from their perspective.  The entire class were involved in delivering the assembly to Years 7 and 8, which comprised some questioning of the audience and excellent use of the some of the CEOP (Child Exploitation and Online Protection Centre) resources available.  The assembly was also the ideal opportunity to remind pupils yet again of Tootoot and how they can use their login to report anything they may be worried about, whether it has occurred online or elsewhere.
In summary, the assembly was informative and really well delivered and, as I told the audience at the time, it takes courage to stand up and present in front of a large group.  Pupils can look forward to another class assembly in a few weeks when Mr Conway's Year 8 form group will have the opportunity to deliver their assembly which will focus on the importance of friendship and our community.
As well as being the first day back, Monday was also set aside as Year 7 Drama Day which was organised and delivered by Mrs Candler.  I took the opportunity to drop in on the session in the afternoon, at which point the pupils were thoroughly engaged in rehearsing their set pieces which they later performed.  My thanks go to Mrs Candler and those staff assisting on the day who gave the pupils this opportunity.
There was also a parent consultation evening this week for Year 7 for which there was an exceptional turnout – 95% of parents. On the evening there was a really warm and inviting atmosphere, and I have since had plenty of positive comments from both staff and parents.
Chatting to Year 7 and 8 pupils in the refectory at lunchtimes, I learnt that lessons this week have included: learning how to record results and write a laboratory report of experiments; discussing renewable sources of energy and their benefits; judging the model castles produced for homework during the holidays; going back to basics to reinforce correct usage of punctuation; how to program a robot.
As well as chatting to pupils I have also dropped in on lessons.  I have seen Year 9 pupils starting a new project which will attempt to answer the question: What is art? Meanwhile another Year 9 group were working on textile creations with a theme of 'nature'.  I have seen Year 10 pupils analysing 'If' by Rudyard Kipling. I have seen Year 8 mathematicians learning to calculate percentage increase and decrease – with one group applying their understanding to track changes to stock value in a simulated stock exchange.
Looking ahead, as well as all the Health & Wellbeing week activities which have been organised for next week, there are also trips, a trip information evening, a guest speaker presentation, Year 11 reports to be sent home and sporting fixtures lined up for next week.  Without doubt, the busy term is well under way.
Finally from me for this week, the issue of sexting has been in the news again as an article entitled 'Police help parents crack the code of teenage sexting' appeared in The Times newspaper. Illegal sexting is an issue which has been around for some time now but is an issue for which the scale of the threat has increased considerably. The school continue to educate pupils how to remain safe however, should parents which to know more about this, or any other area of child safety, please do not hesitate to contact me.
There can only be one word to finish with this week and that is the four letter word: snow!
Published on: 13th January 2017