MR CROYDON'S SENIOR SCHOOL BLOG 12TH FEBRUARY 2016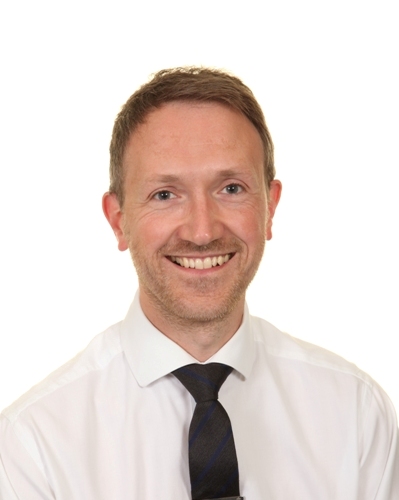 Following on from the CHSA meeting last Friday, I know letters of invitation have been sent to all parents and guardians for the CHSA Summer Ball.  Historically, this is a very successful and enjoyable evening which I hope will prove to be the same this year.  I hope I'll have an opportunity to chat to all those in attendance on the night.  In the meantime, I had better brush up on my ballroom dancing skills – it's been a year or two.
In terms of after school activities, this week started with the Year 9 Options Evening which provided an opportunity for parents of Year 9 pupils to learn more about the courses on offer, the changes to GCSE grading, as well as the options process itself. Further surveys have been conducted in school this week with a view to establishing the best combination of subjects to offer within option blocks.
Events focused on raising money for charity have also been organised this week.  In particular, the sponsored staff bleep test  (click here for photos) which saw a number of staff getting involved to raise money for CRY.  I think it is no secret that Mr English went for the longest period of time, and even then he showed no signs of being out of breath.  The event drew crowds of pupils from across the Senior and Lower School, which created a really positive enthusiasm to spur on those staff taking part.  As you will know from the letters sent home this week, the Charity Council voted in favour of a non-uniform day which will add to the money being raised in aid of CRY this week.
As always, I have set aside time to drop in and out of lessons this week, both as part of regular checks on pupil engagement, as well as part of a cycle of quality assurance checks on aspects of teaching and learning such as marking and feedback.  During the course of my dropping in on lessons, I had the pleasure of having an opportunity to view some of the products being made by the Year 11 pupils studying Product Design.  I was very impressed with the pupils' ingenuity in terms of both design and execution of their ideas.  The products being worked on by pupils at the time included: a wedding dress, a picture frame, a laptop case, a coffee table.  I look forward to returning to see the finished products in the ensuing weeks.
Assemblies this week for both Key Stages 3 and 4 were delivered by Mr Burridge, whose theme was looking at the importance of co-operation, working together and mutual respect.  I feel sure if pupils take heed of the points covered in the assembly, pupils will be able to maximise the benefit they receive from working with their contemporaries within lessons, not to mention how it will benefit them in their relationships within the wider school community.
Finally, not only is this half term culminating with a non-uniform day, but it is also the day set aside for the Year 7 English Speaking Board examinations.  The ESB exam preparation is coordinated by Mrs Hampson, and I thank the work both she, and the English department, have put into helping the pupils prepare for this worthwhile enrichment.  Needless to say the pupils themselves have undoubtedly put a lot of effort into preparing their pieces, and I am extremely confident that once again, an excellent set of results will be achieved.
As the half term holiday approaches, I would like to take this opportunity to wish all pupils and their families a very enjoyable and restful break.  I look forward to welcoming back all pupils on Monday 22nd February.
Published on: 12th February 2016