MR CROYDON'S SENIOR SCHOOL BLOG 11TH MARCH 2016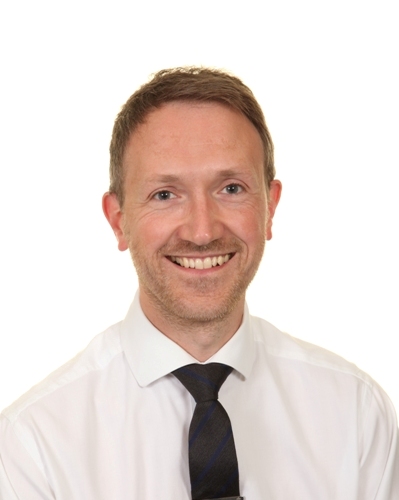 What has happened in school this week?  Well it's no secret the school was being inspected this week, and I must say how proud I have been of the pupils.  Pupils were polite, well presented, articulate and confident – no different to our everyday expectations.
The Open Day took place last Saturday for which many pupils kindly gave up their morning in order to assist.  Not only were the tour guides kept extremely busy, but there were also classroom assistants who had much to say to the prospective pupils and their parents.  Also in attendance were the Senior and Lower School Head Boys, Girls and their deputies.  I remain grateful to them all for the important part each played in making the morning a success.
Whilst the weather on Monday was especially inclement, it did not prevent parents from attending the Parental Engagement Group meeting for which the theme for the evening was the PE provision at CHS. Despite having spent much of the day on a cold damp field, Mr Dowson remained in school well into the evening.  The meeting included Mr Dowson treating all present to a journey through time as he recounted how he has developed PE provision over his years at the school.  The presentation served to confirm just how much he and his team have achieved, not to mention confirming how lucky the school is to have him heading up the PE department.
On Tuesday the inspectors arrived and aside from that, it was business as usual.  Throughout the course of Tuesday and ensuing days I was able to get some idea of what was taking place in lessons, even if some classes may have felt inundated with visitors.  This week's sample of lessons included: Year 10 GCSE PE group recording the use of handball skills for subsequent analysis; investigating which enzymes are important for digestion; some Year 7s writing about their proudest moment; some Year 8s learning about proportions in Mathematics; pupils exploring fear and superstition as part of an RS lesson; describing one's family in German; Year 10 pupils undertaking controlled assessment in both History and Spanish.  There was of course much more going on, I only wish I had the opportunity to visit every lesson.
Wednesday after school was the Year 8 Parent Consultation evening which I felt was a very successful evening.  I was pleased to have an opportunity to chat with many parents in between my meeting with inspectors.
The Year 9 Samba band took advantage of the sunshine on Thursday to practice outside on the playground.  Mrs SIllett kept the band focused, and what was very pleasing to observe was that the band attracted quite an audience of onlookers from those walking down Wellesley Road who stopped to watch and listen.  I am not sure if the band is set to perform at the Spring Concert on Monday 14th March, but either way I am sure the Music department have organised a truly memorable and enjoyable event.  I am hopeful the Year 9 Samba band will perform for an invited audience at some point.
I feel my blog would not be complete without my weekly reference to safeguarding.  Since Mrs Edwards has been covering e-safety with Year 9 pupils this week, it seems only fitting to draw attention to the 3 essential digital safety skills for young persons. An article published this week by e-safety pioneer, Henry Platten, identifies the following digital safety skills as being essential: assessing risk, knowing what to disclose, developing digital self-awareness.  I am sure these are skills which will be explored further in the school setting.
For now though, I hope the current weather holds and that all pupils, parents / guardians and staff have a very enjoyable weekend.
Published on: 11th March 2016