Our Lower School provides a rich and varied academic education, leading to above average levels of attainment expected for their age group.
Why choose our Lower School?
Small class sizes that ensures that every teacher knows every pupil and believes in them
Individualised learning programmes to ensure every child makes exceptional progress
Specialist Teaching in PE, ICT, Music and Modern Foreign Languages which develop your child's confidence and enriches their school experience
Mastery lessons which focus on giving children a deep understanding of all areas of the curriculum and which are tailored to stretch and challenge learners on an individual basis and develop problem solving skills.
 1-2-1 devices distributed to every pupil from Year 3 to enhance their learning, inspiring creativity and collaboration and developing autonomous learners.
Quality Mark Award for Mathematics and English.
ISA Sports School of the Year 2019 and ISA Early Years provision finalist 2019
Structured Character Development Programme to help prepare your child for the future
Aspire Higher programme to help our most gifted and talented pupils push their boundaries.
Daily individual reading for all Prep Children
Forest School experiences for Nursery to Year 4
Outstanding pastoral care from approachable, caring staff
A comprehensive enrichment programme and a fantastic selection of clubs and activities to help build confidence
An extensive trips and visits programme to support the school curriculum
A structured transition programme to prepare your child for Senior School
Strong family style community that promotes traditional British values whist preparing pupils for the future.
PSHE programmes to inspire leadership and social responsibility.
Regular parent activities and on line virtual learning environments to involve you in your child's education
Before and After School Care from 7.15 am to 6.00 pm
Holiday Provision for Early Years pupils (Nursery – Reception).
Please click here to find out more about our Nursery.
Message from the Principal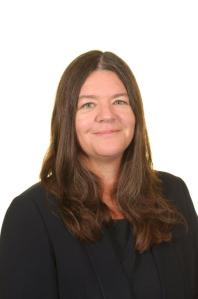 I would like to welcome you to the Lower School at Colchester High School where small classes sizes allow our teachers to develop a close bond with every child, building their confidence and love of learning.   A broad and rich Lower School curriculum and comprehensive enrichment programme creates inquisitive minds and allows our pupils to explore all their talents.  Our aim is to support and stretch pupils, ensuring every child reaches their full potential, building a strong foundation for their Senior School years.
It is notable that when children join the school, they settle in swiftly and soon become involved in the whole school community in a variety of ways.  There are opportunities for the children to work within their peer group but also to work with different age groups within the Lower and Senior School, which makes the transitions between key stages so much smoother and creates a strong sense of community, where the children feel truly at home.
Ms Karen Gracie-Langrick
Headteacher
Quote from ISI 2016 Inspection
"Teaching throughout the school supports the school's aims to help pupils to become confident, ambitious and independent learners."