LOWER SCHOOL NEWS TEAM BLOG 27TH SEPTEMBER 2016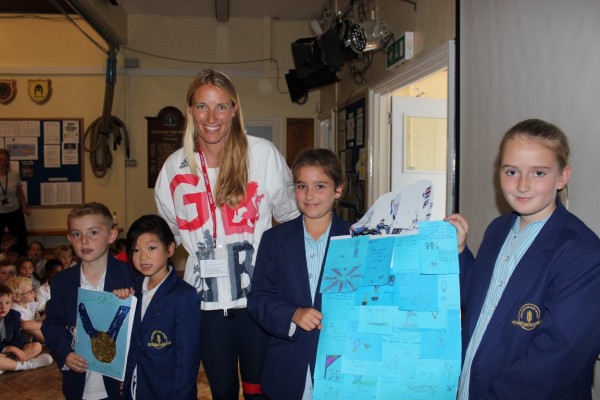 Highlights of the Lower School term so far according to the Lower School news team are:
Last Monday, in 3B Maths, we did a really good game called beanbag catch
We invited Saskia Clark to come and talk to us about sailing
We got a new parachute for the lower playground
The prefects and the school councillors were voted.  The prefects got their photos taken
Using the new Prep toilets
An adjective game in 3B
Last Thursday, the AB and C U9 team went to St Margaret's Prep School to play football.  The A & B teams lost 2-1 but the C team drew 1-1.
Year 5 and 6 rugby match against St Margaret's School.  Year 6 lost but year 5 won.
Last Wednesday swimming went well.  We had no teacher in the pool.  It was fun.  We also did going across with a noodle.  It was fun and exciting – on it we did a good essential swim.
Published on: 29th September 2016