LOWER SCHOOL HARVEST ASSEMBLY 2016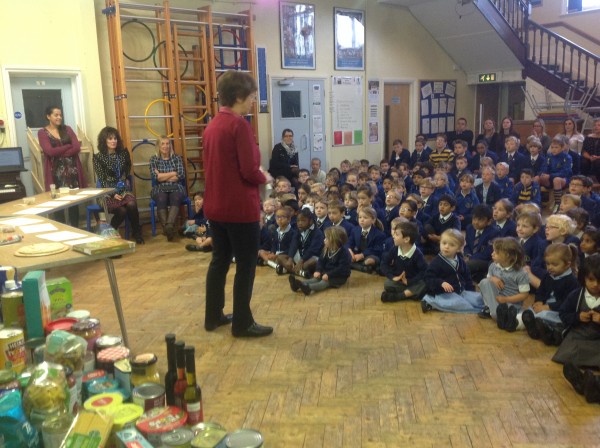 Thank you to the Colchester Baptist Church for hosting our Lower School Harvest Assembly this morning.  Susan and Lesley used the preparation of a pizza to talk to the children about how far the ingredients have come and how thankful we should be to farmers around the world for all their hard work and for how fortunate we are that we have so much delicious food each day.
At the end, our Nursery performed a fabulous rendition of "I like the flowers" to the whole of the Lower School – what wonderful courage they have to perform in front of so many people!
The whole Lower school then joined together to sing "Autumn Days" which was simply delightful and a fitting ending to our Harvest Assembly on the importance of being thankful for the world around us.
Thank you also to the staff, parents and pupils that donated items for the Colchester Food Bank.  In total the donations weighed 229.4kg ( versus 210.7 kg last year).
Published on: 13th October 2016