Lights, Camera, Aladdin!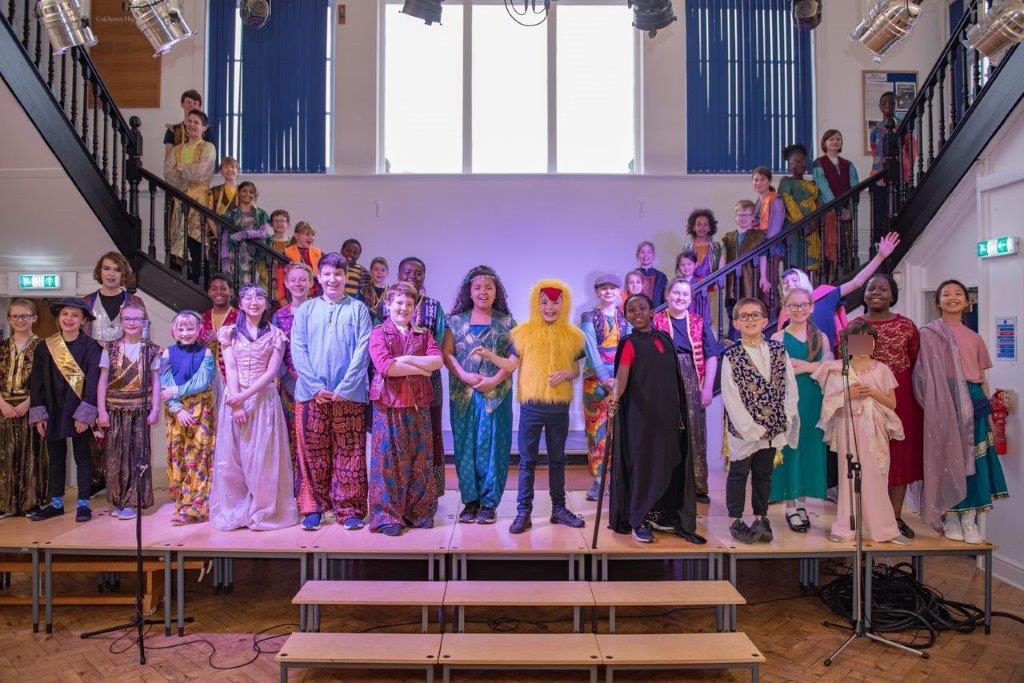 What a show, what a performance, what confidence! It was with such pleasure that we have been able to watch this week our whole school performance of Disney's Aladdin. The pupils all  did a tremendous job of bringing this magical story to life, delighting the audience with their energy and passion.  Congratulations also to those pupils on the Production Team who provided such professional support, managing the lighting and sound.
Thank you to all the staff involved, who throughout the past two terms have devoted a great deal of time, patience and expertise to this endeavour – to Miss Door, Ms Romero, Mrs Haggerty and Mrs Hoddell. 
We were also delighted to welcome to our Thursday performance, Mr Steve Mannix, the CEO from the Mercury Theatre and to be able to thank him for so kindly donating the costumes for our production – and to announce the school's engagement with the Mercury Theatre, as an Educational Partner.
Published on: 1st April 2022