Kindness Poem – Wellbeing Week 2018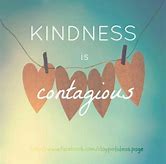 In our Monday assembly as part of Wellbeing Week, Year 5 wrote poems about what kindness. Mrs Hazell put together the ideas into one poem which we have shared below. We hope it brightens your day:
Kindness is the colour of rainbows, roses, clouds and sunsets
It smells like fresh baked cookies,
Willy Wonka's Chocolate Factory,
Blossoming flowers in a field,
And warm caramel on a scoop of vanilla ice cream.
It tastes like fresh fruit growing in the summer breeze,
Hot chocolate on a cold winter's day,
Juicy strawberries on a hot day.
It sounds like flutes playing in the mountains,
The melody of a violin,
Birds singing in the trees,
Butterflies whispering wings,
And unicorns gliding.
It looks like first flowers blooming,
A loving heart,
New friends meeting and old friends reuniting,
A puff of magical star dust
And a fairy garden.
Published on: 19th January 2018