How to Re-ignite a Love of Reading This Summer With Your Teenager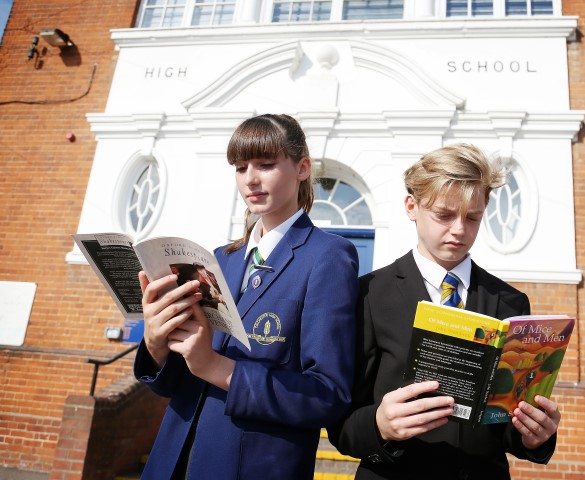 As we all know the start of the Summer Holidays is a time of great celebration but can also test both parents and teenage children with how to fill their time.  Mr May of our English Department has kindly compiled the following book lists for our Senior School pupils which will hopefully open up new worlds, enrich their lives or inspire them to try something new.
In reviewing the lists please remember that:
Book lists are catch-all documents: you may not like some of the books on here
Although books are divided between traditional boys and girls books, that does not mean that you might not enjoy a book from the other list.
You can reserve these books with the library service for free.   To reserve a book, you only need your library card and your password (usually your date of birth e.g. 10 10 03 , but with no spaces). To obtain a library card, simply take your proof of address into your library and some ID.  Then simply google Essex libraries. Log in. Find the book you want. Then press reserve. Make sure you set as a default which local library you want the book to be sent to.  You can also renew your books online.
Other useful book lists can be found on line at
http://www.booktrust.org.uk/books/children/booklists/?skip=10#/d/books/bookfinder/111/prize-winners
http://www.theguardian.com/books/2010/may/12/best-childrens-books-twelve-years-over
http://www.theguardian.com/books/2011/oct/23/recommended-reads-children-13-plus
Abebooks sell good quality, second hand books at very competitive prices.
Do not forget to listen to books read by actors (Audible, etc) ; to read aloud yourself, or as a family; to read books in any way you enjoy-on your Kindle, tablet, or in print…   The main thing is to enjoy a book.
And please let Mr May know of any recommendations you have.
Published on: 21st July 2017