Excellent Feedback from Parents in our Annual Survey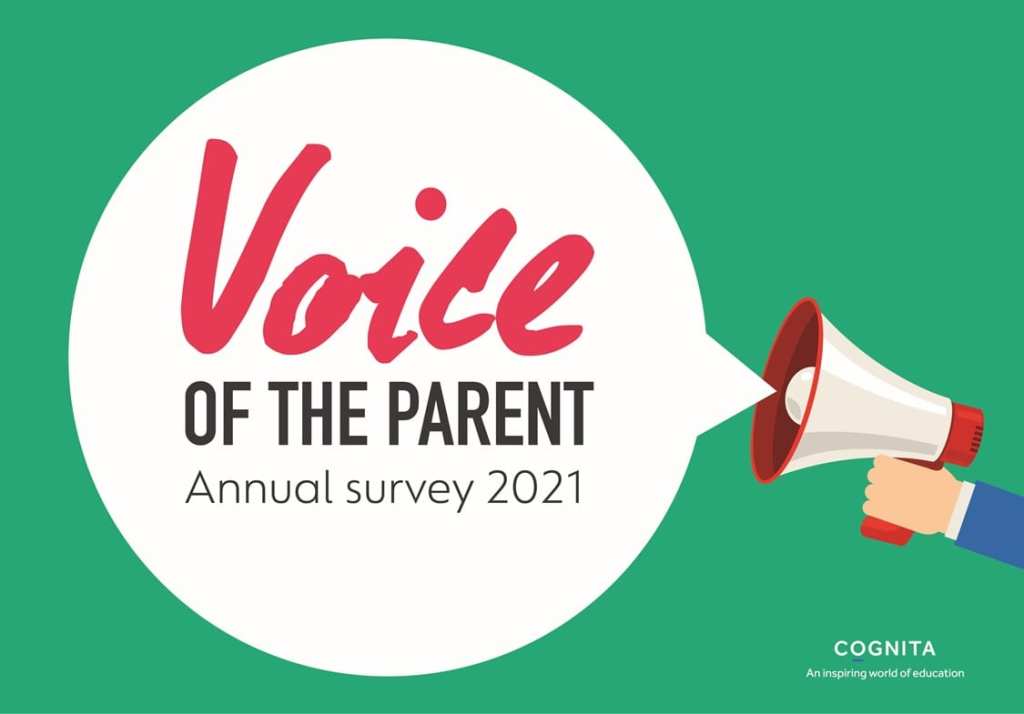 In a year where we have seen such unprecedented change, especially for Schools and pupils, we are hugely proud and heartened to receive such positive results and feedback from our annual "Voice of the Parent" survey.
We are delighted to report that our overall Net Promoter Score has demonstrated a positive increase to 73.7 in 2021 from 50.8 in 2020.  Based on Global NPS Standards, a score of above 50 is considered excellent, so our score this year is clearly exceptional.
Equally we were incredibly encouraged by such a significant increase in parental engagement with CHS reflected in a response rate of 73.9%, up from 55% in 2020.  This bears testimony to the strength of our school community and the high level of involvement our parents have, both, in their child's education and the future vision of the school.
This year we had a total of 243 survey responses in which we are pleased to report that our parents have recognised the improvement in our provision across the four key focus areas. The average scores (out of 10) are provided as follows:
It is very reassuring to see that despite not being physically in school together for a significant part of the year, that our parents continue to recognise and highly value the school ethos of educating the whole child, our vibrant community spirit, the importance placed on the individuality of each child and the commitment of our staff to academic excellence.
Here are just a few examples of the many wonderful comments that we have received.
"CHS is a warm and welcoming and inclusive environment for all. All the benefits that an independent school can offer, without being pretentious."
"CHS is a kind, caring, family-oriented school. They look at the individual and encourage their strengths."
"Wonderful, nurturing, academically excellent school producing happy well-rounded children."
"The level of education is brilliant and the extent of effort that goes into daily updating of your child's experience is something quite remarkable.  It can feel as if you are walking every step of your child's educational experience with them. It is a wonderful school!"
"Excellent teaching providing the best start to school life."
"I really feel that as a school they know my children and have a genuine desire to help them succeed."
"We have been very impressed by the standard of teaching. We were concerned that our son wouldn't be challenged or stretched to reach his potential at a non-selective school, but based on what we have seen so far, we are very pleased. Our child is motivated and engaged."
"Excellent commitment to provide a 'well rounded' curriculum which encompasses the values we have as parents."
We are very grateful for the many kind words regarding the School's transition to online learning and our provision of 1-2-1 devices which have helped ensure that our pupils have continued to receive an excellent and uninterrupted education.
"The distribution of laptops to all pupils was a great proactive approach to an ever-changing learning situation which has enabled the school to react quickly and make decisions at short notice therefore ensuring a continuous learning environment."
"We have been really pleased with how our children have been welcomed and the lengths you have gone to continue their education during lockdown. The online schooling has allowed us to still work which we need to do and would have been much harder without it."
"We have been very impressed with the standard of work produced and are so aware of the importance of these skills for the future in a technologically advanced world."
We thank all those parents who took the time to complete the survey and we gratefully appreciate their validation and ongoing support for all that we do at Colchester High School.
Published on: 3rd March 2021