Early Years Department Celebrating Millie's Mark Award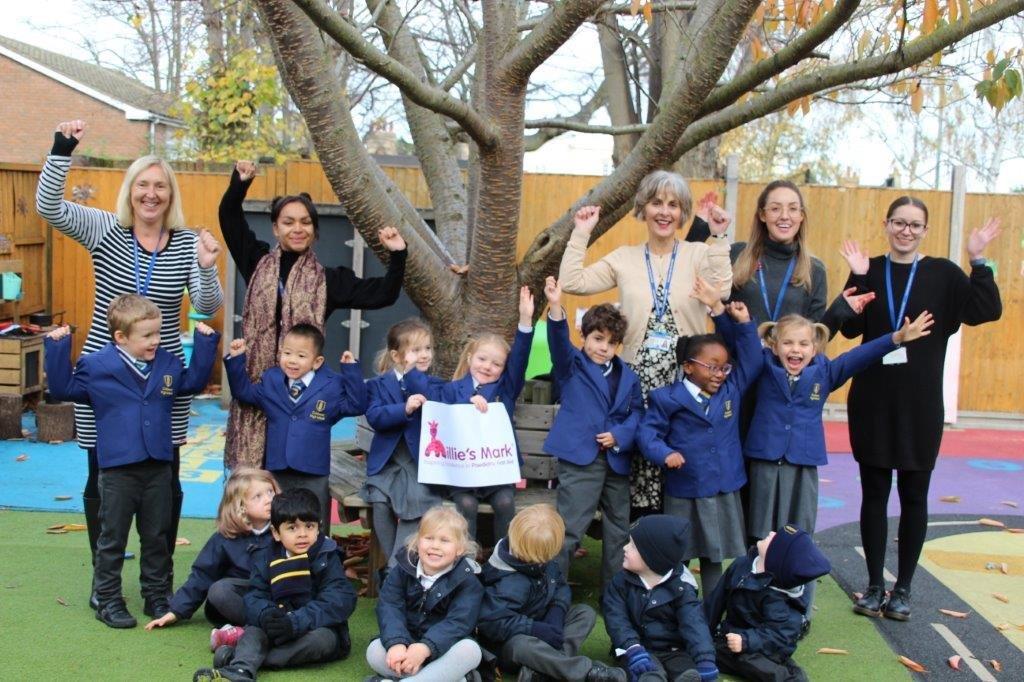 Colchester High School & Nursery today announced that its Early Years Department (Nursery to Reception) has been awarded 'Millie's Mark', a Quality Mark for nurseries that demonstrates their commitment to going above and beyond the requirements for keeping children safe and minimising risks and accidents. This has been awarded by National Day Nurseries Association (NDNA) in association with Department for Education and Millie's Trust.
Millie's Mark is named after Millie Thompson, who tragically died as a result of choking in a nursery in 2012. Her parents Dan and Joanne Thompson have campaigned for all staff to have paediatric first aid training and having Millie's Mark demonstrates that nurseries have met this. In addition, it shows they work hard to keep these crucial skills in the forefront of employees' minds, so they are competent and can apply paediatric first aid in any situation.
Ms Gracie-Langrick, Headteacher said, "We are absolutely thrilled to have been awarded Millie's Mark.  This is a special achievement and shows how serious our Nursery staff and Reception teachers are about ensuring children are safe when they are in our care.  We are delighted that their efforts have been rewarded and I want to thank everyone who has worked so hard through this process.  Although we are now an official Millie's Mark awarded Early Years Department, our hard work of continuously developing our quality care and education will not stop. It is crucial that we maintain the criteria to ensure the ongoing safety of our children. We are also so proud of the work of our Early Years Department who were also last year shortlisted for the prestigious Independent Schools Association Early Years Award for Excellence and Innovation in Provision.  Open 51 weeks of the year, our Early Years Department offers a safe and welcoming environment where our children develop, flourish and become happy, confident and independent learners with a curiosity about the world around them.  The perfect place for young children to start their educational journey."
If you would like some additional information about our Nursery or Reception class, please contact our Admissions Manager, Mrs Susan Hilton on 01206 217 116 who will be happy to guide you with regards to your child's first steps in learning.
Published on: 24th November 2020